EXCLUSIVE: Morgan Matthews' X+Y among Toronto haul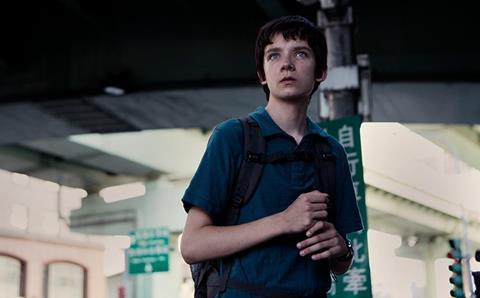 Koch Media has secured UK rights to a well-received trio out of the Toronto Film Festival and market, comprising X+Y, Goodnight Mommy and The Dark Horse.
Morgan Matthews' drama X+Y, about a socially awkward but highly intelligent teenager who finds new confidence when he is selected for the British squad at the International Mathematics Olympiad, was acquired up from Bankside.
Asa Butterfield stars alongside Rafe Spall, Eddie Marsan and Sally Hawkins in the touted drama which gets its European premiere at the London Film Festival.
The Dark Horse, based on the true story of New Zealand's troubled genius chess champion Genesis Potini, was picked up from Seville International.
Both films are set for early 2015 releases.
Also due out in 2015 will be Austrian horror Goodnight Mommy, acquired through Films Distribution.
The story surrounds a pair of twins who start to doubt their mother's identity when she returns home bandaged after cosmetic surgery.
Ulrich Seidl produces the horror directed by his wife Veronika Franz and Severin Fiala.
Koch thriller Son of a Gun, starring Ewan McGregor and Alicia Vikander, debuts at LFF while Shakespeare comedy Bill gets a spring 2015 release.