Filmmaker and TV entrepreneur Steve Bellamy aims to help Kodak deepen relationships with Hollywood studios.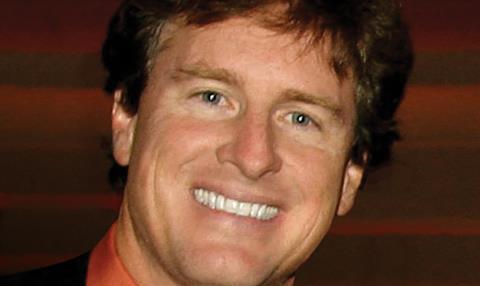 In an apparent move to bolster its film business in the digital age,Kodak has appointed writer-director and sports TV entrepreneur Steve Bellamy as its new president of motion picture and entertainment.
In a statement, Kodak said Los Angeles-based Bellamy will work with the company's president and general manager of entertainment and commercial film Andrew Evenski "to create deeper relationships with Hollywood's film and television studios." Bellamy and Evenski will both report to Steven Overman, president of Kodak's consumer and film division.
Bellamy, whose writing and directing credits include 2010 skiing documentary The Story, founded US cable networks The Tennis Channel, The Ski Channel, The Surf Channel and The Skate Channel. He has spent the last six years as CEO of Action Sport Networks and will remain chairman of that business.
"The Kodak brand is iconic in the film business," said Bellamy. "My main goal is to make sure that film remains a viable and reasonable option for those artists who want to continue to shoot on the medium."
Kodak CEO Jeff Clarke said Bellamy's "relationships, access to talent and the love of film make Steve the perfect person to spearhead the next chapter of this storied division of Kodak."
The company quoted filmmaker J J Abrams as being "thrilled and relieved that Kodak remains committed to keeping film alive and well. It only feels right that film remain an available option in the world of filmmaking. And Steve Bellamy is an ideal talent to help realize this priority."