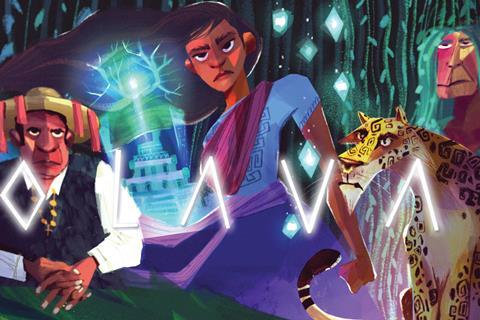 Karla Velázquez's feature project Kolaval (Mexico) and Pizza Delivery (Brazil), a TV seriesw to be directed by Luah Garcia, are taking part in the third Latin American Women Animation Directors Mentoring Program at Ventana Sur, which this year includes two feature projects and three TV series.
All five projects will get access to a training programme focused on production, scriptwriting and pitching techniques starting in early 2023. After training is completed, one selected project will participate at Annecy's MIFA market next year in Focus La Liga, a section backed by Ventana Sur's Animation! sidebar, Spain's Quirino Awards for Ibero-American animation, and Mexico's Pixelatl festival.
Kolaval is a 2D fantasy tale produced by Anna Mühlbach at Mexican studio Tres Olas. Aimed at young adults, the story follows a heroine whose purpose is to change the destiny of all women in her home village. To do that she will have to find a secret temple and enter into negotiations with a deity.
Juan Cunha of Brazilian Cactus Kid Studio is behind Luah Garcia's Pizza Delivery, a TV comedy series that will be made using cut-out technique and aimed at children in the nine to 12 age range. The series revolves around the life of a vegetarian pizza delivery drone whose life is turned upside-down when he adopts an olive, believing it to be a baby.
Animator García directs and his credits include Juliano Enrico's Jorel's Brother – Be Broccoli!, a best TV series winner at the 2019 Quirino Awards.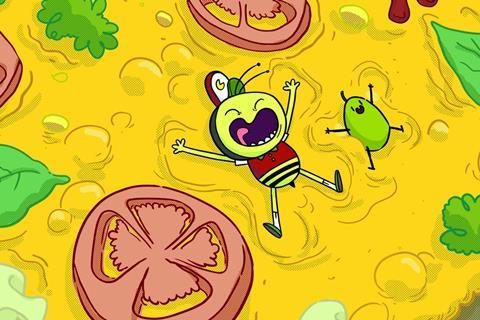 Who I Am is a 2D feature project directed by Karina Yanel Segovia and produced by Juaco Garin from Argentina's Artan Animation. It centres on Micaela, a 30-year-old woman who realises she can communicate with her past self through her diary.
Maria Celeste Parra at Colombia's Paranoica produces Adriana Sánchez's 2D series Cora And The Unknown World which follows a student of witchcraft and an introvert who run away in a bid to find themselves.
The third series is Kale's Museum Of Horror to be directed by Lena Franzz and produced by Brazil's Studio Chifrezz with Harmony Toon Boom 2D. Using cut-out techniques, the project is a supernatural comedy set in a museum and is aimed at children in the nine to 12 age range.
The mentoring initiative was launched in 2020 to encourage gender parity and build a more equitable and diverse animation industry. It is created in association with Annecy Festival's MIFA market, Argentina's Institut Français, and the Quirino Ibero-American Animation Awards as strategic partner.
This year a new partner came on board, LatinX in Animation, the Los Angeles-based Latino Film Institute programme, whose goal is to support and give visibility to Latin American animation talent.
Véronique Encrenaz, head of MIFA, summarised Annecy's involvement in the mentorship programme and its support for animated women: "Since 2015, Annecy festival has dedicated time, visibility and panels for women's associations. It started with Les Femmes s'Animent in France and Women in animation in the US, and we wish also to give visibility to the other women's associations that have been created since then, and to support the existing dedicated programmes in the animation industry."
Encrenaz concluded: "We are very happy to accompany Ventana Sur's Women animation mentorship programme since 2020, with the support of the French embassy, and we are looking forward to its presentation during Mifa 2023."