A film adaptation of Norwegian best-seller Beatles is finally going ahead after securing the rights to use the Fab Four's music.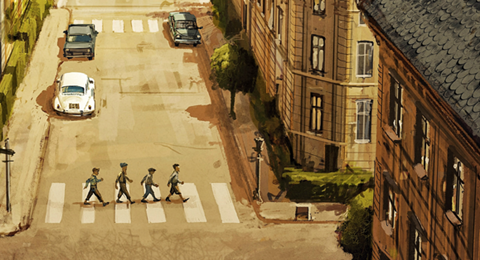 Norwegian producer Jorgen Storm Rosenberg has secured a deal with Sony/ATV Music Publishing and EMI Music Nordics for his adaptation of Lars Saabye Christensen's 1984 novel.
The film has been in development for several years and will finally begin shooting in June after a long process of securing the music rights. Local release is set for February 14, 2014 – the 30th anniversary of the novel's publication.
"It is a very decisive deal for us," said Rosenberg of production outfit Storm Rosenberg.
The story is set in Olso between 1965 and 1972, and follows four boys obsessed with the band who take on the names John, Paul, George and Ringo.
The film will be directed by Espen Sandberg and Joachim Ronning, who made Oscar-nominated Kon-Tiki.
The script has been written by Axel Hellstenius.
"It was a prerequisite from the Norwegian Film Institute to support the film that the producers could get the rights for the music," added managing director development and production Ivar Køhn.
The Norwegian Film Institute has provided $2.8m (NOK 16.3m) for the project, which has a budget of $8.6m (NOK 50m).