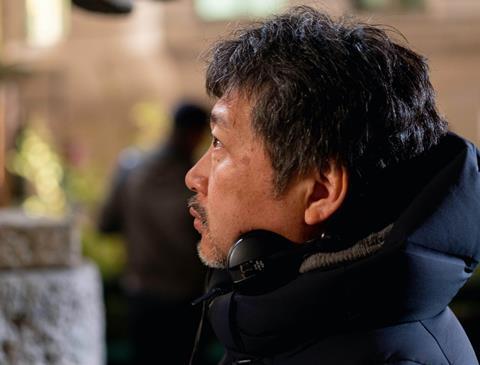 Japanese auteur Hirokazu Kore-eda is set to direct his first Korean film, Baby, Box, Broker, with a trio of Korean stars – Song Kang-ho (Parasite), Gang Dong-won (Peninsula) and Bae Doona (Cloud Atlas).
Korean production house Zip Cinema (#Alive) is producing and CJ Entertainment (Parasite) is backing and distributing the film, which they say Kore-eda first conceived about five years ago and has since been working on the original script with local production staff.
The story is about people who connect through 'baby boxes' which are set out so persons who are unable to raise their infants can leave them behind anonymously.
A regular at Cannes, Kore-eda won the Palme d'Or with Shoplifters in 2018 and the Jury Prize with Like Father, Like Son in 2013.
His first film set outside Japan, The Truth, was shot in French and English starring Catherine Deneuve, Juliette Binoche, Ethan Hawke and Ludivine Sagnier. It premiered at Venice film festival last year.
Kore-eda said in a statement to announce Baby, Box, Broker: "Following my last film, this is one I am making away from my motherland and mother tongue. I'm trying to explore more deeply through production of [this] film what one can really convey and share across differences of language and culture [and] what it means to be a director."
Song and Gang have worked together before, starring in the 2010 spy action thriller Secret Reunion. Bae previously starred in Kore-eda's 2009 Cannes Un Certain Regard entry Air Doll, as well as working with Song on Bong Joon Ho's The Host, which was in Cannes Directors' Fortnight in 2006.
All three stars have had films selected for Cannes – Song's latest there being Parasite, which won the Palme d'Or in 2019 and went on to pick up best picture among other awards at this year's Oscars. Gang starred in Peninsula, the zombie thriller follow-up to Train To Busan, which was in this year's Cannes Official Selection.
Kore-eda said: "It began as it does with the actors. After first meeting Song Kang-ho at the Busan film festival and Gang Dong-won when he came to Tokyo on business, I continued to have exchanges with these two actors in Tokyo, Seoul and Cannes.
"At first we just exchanged greetings, but as we talked, the flow naturally moved to us talking about trying to do a film together. With Bae Doona, after working together in 2009, we pledged, 'Let's work together again next time, with a human character then,' but it took more than ten years to make that dream come true. I'm going to be shooting with the help of these three actors and other Korean actors and crew that I respect."
He went on to say he is most excited right now to be working on the script with these actors in mind, adding he plans to make "a thrilling, heart-warming and poignant film".
The production is scheduled to start shooting in Korea next year.