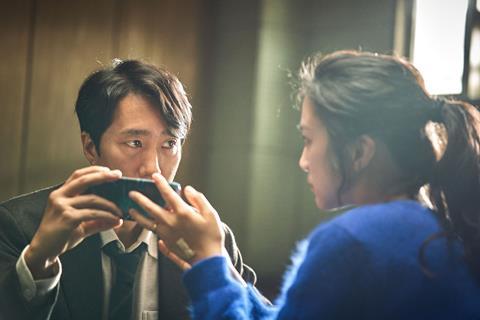 South Korea's film exports totalled $71.5m in 2022, up 47% year-on-year, according to a report from the Korean Film Council (KOFIC).
Sales of completed Korean films made up the majority of this figure at $71.4m, up 66% year-on-year – the second highest record since 2005's $76m.
The report states that film markets transitioning back to their physical versions helped revive exports as face-to-face meetings became possible again. Global streaming platforms also added to heightened interest in Korean content, which resulted in more favourable conditions.
Films that had previously seen their release delayed by the pandemic started opening and several titles that drew attention at international film festivals reported results at physical markets.
Park Chan-wook's Decision To Leave and Hirokazu Kore-eda's first Korean film Broker both premiered at Cannes and secured pre-sales to 192 and 171 countries respectively.
Further festival launches including Lee Jung-jae's espionage thriller Hunt, which premiered at Cannes, and Kim Hong-sun's sci-fi action thriller Project Wolf Hunting, which premiered at Toronto, saw "notable results" – although the report did not outline additional details.
KOFIC also remarked on the strong sales performance of sequels such as The Witch: Part 2. The Other One and Confidential Assignment 2: International. The upcoming Don Lee-starring sequel The Roundup: No Way Out also closed pre-sales based on the success of The Roundup, released in May 2022, which became the first feature to top 10 million admissions since the beginning of the pandemic.
Examining exports by region, Asia remained the biggest buyer of completed films at a total of $34.4m (48.2%). Europe accounted for 13.3% of sales with $9.5m, while North America was at 8.1% with $5.8m and Latin America at 1.8% with $1.2m.
Films such as The Match, starring Lee Byung-hun and Yoo Ah-in, chose to skip theatrical release and go straight to OTT, increasing sales deals figures for "worldwide" and other territories outside Asia.
Completed films saw a total of $69.9m in deals and $1.5m in local distribution gains such as overages. Of deals for completed films, 85.3% were for 'all rights'.
The report is based on figures from Korean film investor-distributors and sales companies specialising in Korean films and therefore does not represent the totality of Korean content abroad but does show exports on the rise.