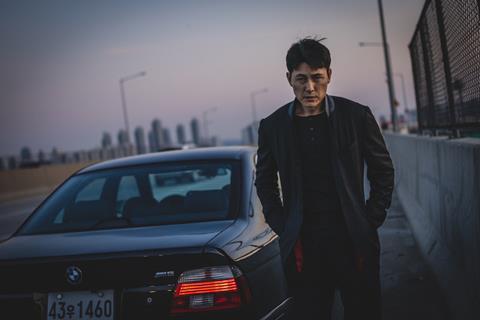 South Korea's Acemaker movieworks has sealed deals on Park Hoon-jung's upcoming action film The Tyrant (working title) and actor Jung Woo-sung's directorial debut A Man Of Reason to a slew of territories.
The Tyrant has pre-sold to Germany (Splendid), Taiwan (MovieCloud), Southeast Asia (Purple Plan), Thailand (Neramitnung Film), CIS (Paradise Group) and inflight (Eagle).
Director Park is the filmmaker behind hit features The Witch: Part 1 and Part 2 and Venice title Night In Paradise as well as upcoming action feature The Childe, which is in post-production.
The Tyrant is shooting now and stars Cha Seoung-won (Night In Paradise), Kim Seon-ho (TV's Hometown Cha-Cha-Cha) and Kim Kang-woo (The Vanished).
It follows what happens when the final sample for the 'Tyrant Program', which is developing drugs to turn humans into weapons, is delivered to the wrong person and several shady parties interested in exploiting the programme chase after it.
The film is expected to release in 2024.
"Director Park Hoon-jung's previous work The Witch: Part 2 – The Other One was one of the most successful Korean films in Taiwan last year," said Wayne Chang, manager of Taiwan's Moviecloud, who said the cast, storytelling and action of The Tyrant would make it a "must-see" title.
'A Man Of Reason'
Separately, action drama A Man Of Reason has sold to North America (Epic Pictures), Germany (Splendid), Spain (Youplanet), Japan (Klockworx), Taiwan (MovieCloud), Southeast Asia (Purple Plan), Thailand (CJ tvN HK), Mongolia (Filmbridge), CIS (Capella), Australia (Purple Plan), Scandinavia (Nonstop Ent) and Poland (9thplan).
The film made its world premiere at Toronto last year but is receiving further post-production before its expected release this August.
Director Jung (Hunt, Steel Rain 2: Summit) also stars in the film, which has a cast that includes Kim Nam-gil (Emergency Declaration), Kim Jun-han (Beasts Clawing At Straws) and Park Sung-woong (The Great Battle).
The story centres on a gangster who is released after spending 10 years in prison on behalf of his boss and discovers he has a young daughter. He tries to cut ties with his old gang but the boss is not ready to let him go and hires a notorious killer who takes the girl hostage, spurring her father to go back to violence.