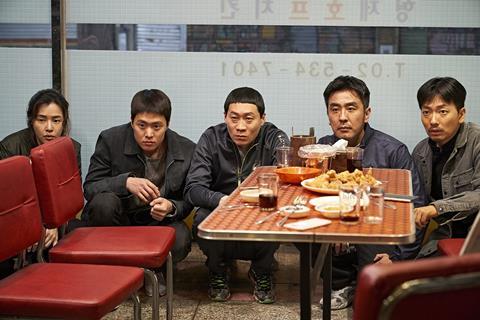 South Korea's box office hit an all-time high last year, but also recorded increased polarisation, with Disney titles and big-budget local films drawing a greater proportion of screens and audiences, according to a report from the Korean Film Council (KOFIC).
Last year, total admissions increased by 4.8% to an all-time high of 226.68 million tickets sold, amounting to $1.61bn in box office revenues – similar to the previous year's take of $1.62bn – but in local currency terms, due to fluctuating exchange rates, box office was up by 5.5% to KW1,914bn.
However, the market is becoming increasingly skewed towards big-budget titles, with the top ten films accounting for 46.2% of total box office. In comparison, the top ten films in 2017 accounted for 33.2% of total box office.
The highest-grossing film last year, CJ ENM's Extreme Job, single-handedly took 7% of total box office with its haul of $117.46m. In 2017, the biggest film, A Taxi Driver, accounted for 5.6% of total box office.
For the first time in Korean box office history, five films clocked up more than the landmark 10 million admissions last year, but also accounted for a large proportion of screens (see Top Ten chart below).
Disney took the biggest market share, with 27.3%, which is unprecedented for a foreign distributor in Korea. The US studio had three films – Avengers: Endgame, Frozen 2 and Aladdin – that took more than 10 million admissions.
In second place, CJ ENM took 22.7% with box office topper Extreme Job and Parasite both rounding out the five films that took more than 10 million admissions. Trailing behind with 7.9%, Lotte fell from its top spot in 2018 to third place in 2019.
Traditionally, local films have taken more audiences in what are called the "high seasons" of Lunar New Year holidays, summer, Chuseok (harvest moon festival) holidays and Christmas, while foreign films, especially Marvel releases in April and November, take more in the "low seasons" of spring and autumn. But the differentiation between high and low seasons has now become blurred as can be seen in the Top Ten.
Theatre occupancy rates were highest on Saturdays (23.8%), Sundays (21.5%) and Wednesdays (13.3%); with popularity rates led by action films (23.8%), drama (14.3%) and comedy (13.8%).
Local films took 51% of the market (compared to 50.9% the year before), marking their ninth straight year of holding a greater market share than foreign releases. South Koreans watched 4.37 films per capita last year, the most in the world, according to KOFIC.
Analysts noted that independent and arthouse films continued to struggle but female-driven narratives and women directors are playing an active role and shining light on new potential for the industry. For example, Kim Ji-young, Born 1982, based on a popular novel about the travails of a 30-something wife and mother in Korean society, took 3.67 million admissions; while sisters-in-law comedy action film Miss & Mrs. Cops made back its budget and then some with 1.6 million admissions.
In addition, A Resistance, dramatising the life of Yu Gwan-sun, a teenage girl who fought in the 1919 independence movement against Japanese colonisers, took 1.15 million admissions; and two debuting women directors – Kim Bora with House Of Hummingbird and Yoon Ga-eun with The World Of Us – became festival favourites with niche arthouse success.
KOFIC also announced 7.5% growth to $427.9m in the "digital online market", making 2019 the first year that saw this ancillary market account for more than 20% of the film industry's profits.
International sales
Meanwhile, exports for Korean films and services went down 8.2% in 2019, compared to $73.78m the previous year. This was despite the fact that Bong Joon Ho's Parasite won the Palme d'Or at Cannes last year, as the film's 2020 Oscar wins and international box office success had yet to play out.
China's continuing freeze on Korean cultural products, coupled with the protest troubles in Hong Kong, have slowed film sales, as well as locations and post-production services, of which the two territories were previously prominent buyers.
In 2019, Taiwan was Korea's top buyer, making up 23.4% of the total with $8.8m, up 23% year-on-year. Japan bought $4.7m worth of films while the US picked up $3.36m, Singapore $2.77m, Hong Kong $2m and France $1.24m, with China still in the game with $1.16m and the UK buying up $744,432 worth of films, Indonesia $704,800 and Vietnam $455,742.
Whether the box office success of Parasite in international territories along with its recent Oscars sweep will be able to turn the tide around for Korean international sales remains to be seen, but sellers are already reporting increased interest from overseas players they previously had not heard from.
SOUTH KOREA TOP TEN FILMS 2019
(title/release date/country/admissions/distributor, max no. of screens at one time/box office)
1. Extreme Job – Jan 23 (S. Korea) 16.2 million (CJ ENM, 1,978) $117.46m
2. Avengers: Endgame – April 24 (US) 13.9 million (Disney, 2,835) $102.75m
3. Frozen 2 – Nov 21 (US) 13.3 million (Disney, 2,648) $93.85m
4. Aladdin – May 23 (US) 12.5 million (Disney, 1,311) $89.95m
5. Parasite – May 30 (S. Korea) 10 million (CJ ENM, 1,948) $72.2m
6. Exit – July 31 (S. Korea) 9.4 million (CJ ENM, 1,660) $66.6m
7. Spider-Man: Far From Home – July 2 (US) 8 million (Sony, 2,142) $58m
8. Ashfall – Dec 19 (S. Korea) 6.29 million (CJ ENM & Dexter Studio, 1,971) $44.5m
9. Captain Marvel – March 6 (US) 5.8 million (Disney, 2,100) $43.32m
10. Joker – Oct 2 (US) 5.2 million (Warner Bros, 1,418) $38.17m.