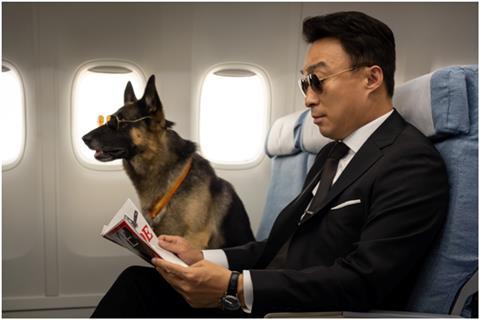 South Korean distributor Little Big Pictures has announced pre-sales on family comedy Mr. Zoo to a raft of territories led by a deal for the US and Canada with 815 Pictures.
Directed by Kim Taeyun (New Trial), the film stars Lee Sungmin (The Spy Gone North), Kim Seohyung (The Villainess) and Bae Jungnam (The Sheriff In Town). The story follows an elite National Intelligence Service agent, Mr. Zoo, who is suddenly able to understand what animals are saying and puts this new ability to use in tracking down a missing VIP.
Voice actors for the menagerie of animals include Shin Hakyun, You Inna, Kim Soomi, Lee Sunkyun, Lee Jungeun, Lee Soonjae, Kim Boseong and Joon Park.
The film also sold to Singapore, Malaysia, Brunei, Indonesia, Cambodia, Laos and Myanmar (MM2 Entertainment), Taiwan (Catch Play), Hong Kong (Edko Film), Russian Federation, Ukraine, Armenia, Azerbaijan, Georgia and Kazakhstan (Kinologistika).
Produced by Leeyang Film with Megabox Plus M and Little Big Pictures distributing in Korea, the film opened in local theatres today (January 22).