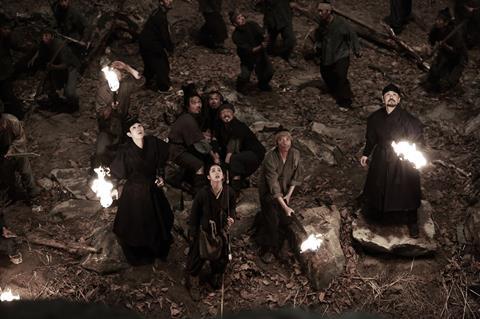 In South Korea, multi-national conglomerate Lotte Group is taking its cinema exhibition, investment and distribution operations out from under subsidiary Lotte Shopping Co and launching a new affiliate called Lotte Cultureworks Co Ltd tomorrow (June 1).
Exhibitor Lotte Cinema and investor/distributor Lotte Entertainment will henceforth operate as two brands under Lotte Cultureworks Co Ltd instead of being supervised by Lotte Shopping Co, which mainly operates department stores, convenience stores and electronics stores.
Lotte Group's founding family the Shins have faced allegations of corruption over the last couple of years, including some involving their cinema concessions stands. But a spokesperson for Lotte denies that having any connection to the decision to launch the new affiliate, a move that was originally announced in April.
"The plan to go independent was from last year and we've been preparing this for a long time. It makes more sense to have the cinema headquarters independent in order to grow our corporate competitiveness. It was in consideration of decision-making speed, identity, new businesses and overseas expansion," the spokesperson said.
Lotte Cinema currently operates 116 cinemas with 829 screens in South Korea and 49 cinemas with 260 screens in China and Vietnam. It has also established a foothold in Indonesia with plans to start distribution and exhibition by next year, and aims to expand to 140 cinemas in southeast Asia by 2022. Lotte Cinema is also due to launch its own OTT streaming service in June.
Lotte Entertainment's upcoming slate includes the sequel to blockbuster Along With The Gods and period creature feature Monstrum which sold to a slew of territories at Cannes including to North America and the UK (AMC Networks).
The company also handles Paramount's slate in Korea with films such as Mission Impossible – Fallout and JJ Abrams-produced Overlord set for release in the second half of this year.