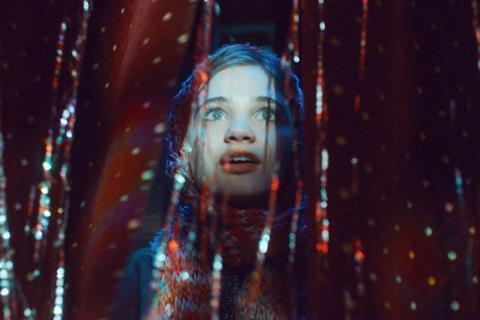 The Molodist Kyiv International Film Festival is returning to the Filmfest Hamburg for the second year running as a "festival within a festival" to present its national competition of Ukrainian feature films.
The competition line-up opens on October 2 with Anna Buryachkova's Venice's Orizzonti Extra title Forever-Forever.
The line-up also includes Tonia Noyabrova's Berlinale's Panorama film Do You Love Me?, Christina Tynkevych's How Is Katia, which played in Locarno's Filmmakers of the Present last year, Philip Sotnychenko's Rotterdam and San Sebastian title La Palisiada, Marrysia Nikitiukt's Lucky Girl, Antonio Lukich's Luxembourg, Luxembourg and Iryna Tsilyk's Rock.Paper.Grenade.
The "festival within a festival" will close on the evening of October 5 with an "out of competition" presentation of Volodymyr Tykhyy's documentary Ukrainian Independence. As It Is. before the award ceremony.
New Hamburg venue
"Last year we were very happy to accept [Hamburg festival director] Albert Wiederspiel's offer to have our national competition in Hamburg after the Russian full-scale invasion of our country," Molodist's festival director Andriy Khalpakhchi says.
"We now have a new location for the competition at the Abaton cinema in Hamburg's student quarter and look forward to having more local cinema-goers from Hamburg as well as the international guests visiting the festival to see the Ukrainian films," he explains.
Looking at the selection for this year's national competition, Molodist programmer Bohdan Zhuk, who will be in Hamburg along with Khalpakhchi, says that "it reflects a trend in Ukrainian cinema with topics around the 90s in Ukraine."
"Half of the films we have selected one way or another deal with this complicated transitional decade in Ukraine after regaining its independence, with personal stories of different kinds having this era as the backdrop. This wasn't our intention, we only aimed to highlight emerging talents, as all the films in the competition are either first or second feature films by these directors, but it reflects a wider trend among Ukrainian filmmakers," Zhuk says.
"In general, whether set in the 90s or not, these films are personal stories that reflect contemporary reality in Ukraine unrelated to the war with Russia. Only one, the closing documentary film [Ukrainian Independence. As It Is,] is immediately related to the war, as it shows one day in Ukraine, 24 August, 2022 - six months after Russia's full-scale invasion."
The seven debuts or second films in competition will vie for the $2,500 Scythian Deer Award which has been donated by one of the competition's jury members, psychologist and journalist Svitlana Uvarova. She will be joined in picking the winner by Ukrainian-German actress Alina Levshyn and Austrian director David Wagner whose award-winning debut Eismayer screened in Ukraine's first ever LGBTIQ festival Sunny Bunny in Kyiv at the end of last June.
Meanwhile, this year's showcase of Ukrainian films at the Filmfest is set to be graced by the presence of a very special guest in the person of Kyiv's mayor Vitali Klitschko who has been invited by his Hamburg counterpart Peter Tschentscher to attend the annual celebrations marking German reunification on October 3 in the North German city.
Khalpakhchi reveals that there are plans to hold the next Molodist International Film Festival with its international competition between 21 and 29 October in Kyiv.
"We have a very small support from the [Ukrainian] government for the festival so we are trying to find backing from foreign institutions and the embassies in Ukraine and are also awaiting a decision from Creative Europe about funding," he reports.