Multiple Oscar-winner is biggest international and global release for Lionsgate outside Twilight, Hunger Games franchises.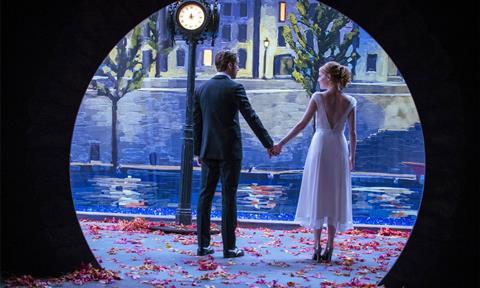 Lionsgate's critical, commercial and awards darling crossed the milestone on Wednesday.
La La Land stands at $405.2m worldwide, of which $258.7m comes from international markets and $146.5m from North America.
The romantic musical, directed by best director Oscar-winner Damien Chazelle, has grossed approximately $37m in the UK and $35m in China.
Furthermore Lionsgate reported a company record $24m in South Korea and $16m in Japan after only two weeks in release.
La La Land earned six Academy Awards last month, including best lead actress for Emma Stone, cinematography for Linus Sandgren, score for Justin Hurwitz, original song for Hurwitz, Benj Pasek and Justin Paul, and production design for David Wasco and Sandy Reynolds-Wasco.