EXCLUSIVE: Chavela Vargas documentary sells to US and France.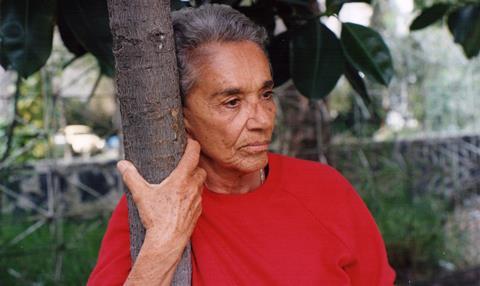 Madrid-based sales agent Latido has scored key territory deals on Chavela, the documentary by Catherine Gund and Daresha Kyi which premiered at this week's Berlin Film Festival in the Panorama strand.
The documentary about iconic Mexican singer Chavela Vargas has gone to Bodega Films in France and The Film Collaborative in the US. A deal has been closed with Portugal (Leopardo Filmes), and Latido is reporting interest from Israel and Germany.
A bidding war is underway between two companies in Spain, which comes as no surprise considering the popularity of Chavela Vargas' music in the country. Her songs are closely related to Pedro Almodóvar's films and the director had personal involvement in the singer's revival in the later years of her career.
Further titles on Latido's line-up to have inked deals include Spanish war film Rescue Under Fire, which is set in Afghanistan and stars Ariadna Gil (Pan's Labyrinth) and Ingrid García Johnson (Beautiful Youth). The film has gone to Wilde Side (Wild Bunch) in France and has also sold to Japan (Aya Pro).
Latido's thrillers May God Save Us and At The End Of The Tunnel have gone to China's Jetsen Huashi, while Japan's Klockworx has also picked up May God Save Us.
Meanwhile Bosch, The Garden Of Dreams, the documentary by José Luis López-Linares about Bosch and his masterpiece The Garden Of Delights has been sold to Neo Films in Greece.
Chinese outfit bili bili has bought Bosch and another of Latido's documentaries, Dancing Beethoven.
Latido has also closed a deal with Brazil's Cineart Filmes for Venice and Goya winner The Distinguished Citizen, the Argentinian black-comedy.
Latido has also been acquiring titles at EFM, including Mist And The Maiden, a Spanish thriller by Andrés Koppel with Quim Gutiérrez (Family United) and Verónica Echegui (The Cold Light Of Day) and Spanish-Argentinian road movie drama The Last Suit, by Pablo Solarz and starring Ángela Molina (Broken Embraces).