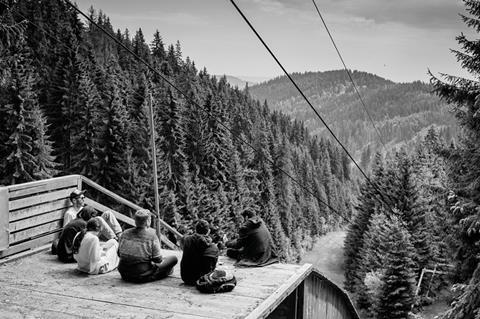 France-based screenwriting and project development body Le Groupe Ouest is widening the remit of its flagship Less is More (LIM) programme to include bigger-budget projects.
Since its launch in 2017, the Creative Europe-backed residential programme has focused on helping writer-directors develop feature projects within the constraints of a low budget.
Past participants have included Dublin-based Nathalie Blancheri's second feature Wolf, which made its world premiere at Toronto ahead of its US release by Focus Features in December.
The average budget of many of the early projects was less than €500,000.
"Four years on, we've understood this focus on reduced budgets is too narrow," explained Le Groupe Ouest founder and CEO Antoine Le Bos. "What we've discovered is that the key thing is to use limitations as a trigger for depth, substance and singularity but this doesn't necessarily have to stem from the budget."
Le Bos suggested the move opens the door to feature animation projects and features using high levels of special effects.
Under its new format, the programme has been rebranded as "Lim | Less is More - The European feature film development programme for committed filmmakers in a changing world."
The new, longer banner also reflects a further tweak to the selection criteria for its 2022 edition to focus only on Europe-based directors and projects. In the past, the selection has also included a handful of projects hailing from the Middle East, Asia and North Africa.
This change is due partly to the complications of getting people from outside Europe into the region to physically attend the LIM meetings amid Covid-19 travel restrictions but also in response to climate change concerns and questions around encouraging long-haul travel.
"We want to have one year of thinking and focusing on European filmmakers and I mean Europe, in its broadest sense - so from the Ukraine and Georgia, to the territories included in the Media programme and Eurimages, and, of course, the UK," said Le Bos.
Taking a two-pronged approach, LIM coaches writer-filmmakers with projects as well as creative producers and future story-editors, known as "development angels", on how to work with writers.
It runs across eight months from March to October three in-person sessions, including one at Le Groupe Ouest headquarters on Coast of Legends in Brittany in western France. In recent years, the other sessions have taken place in Wolski Forest outside Krakow in Poland and Transylvania in Romania [pictured].
The 2022 call for projects closes on October 11 for a March 2022 start.