DECEMBER 22 UPDATE: A screener of The Hateful Eight sent to Alcon co-CEO Andrew Kosove was uploaded to file sharing sites, according to reports. The executive denied any knowledge of even receiving the DVD and said his office would cooperate fully with the FBI investigation.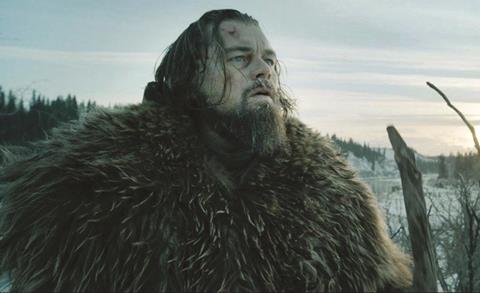 DECEMBER 21 STORY: Days before their theatrical release, reports have emerged that two of the awards season's most prestigious contenders have already been downloaded illegally hundreds of thousands of times.The website Torrent Freak reported on Monday that Alejandro González Iñárritu's The Revenant had been downloaded more than 300,000 times.
The film opens in four theatres via Fox on December 25 and earned four Golden Globe nominations including best drama, best director and best dramatic actor for Leonardo DiCaprio.
Quentin Tarantino's The Hateful Eight meanwhile had been downloaded more than 220,000 times ahead of its December 25 'roadshow' launch in 100 nationwide theatres via The Weinstein Company prior to wide expansion in January.
The latter – a recipient of three Golden Globe nods – was already the subject of a leaking controversy in 2014 when a version of Tarantino's script appeared online and was published in full on the website Gawker.
According to Torrent Freak and other reports, leaked screeners of Creed, Carol, Room, Joy, Brooklyn and In The Heart Of The Sea have also made their way online.
Both Fox and The Weinstein Company declined to comment on Monday's developments.