Houda Benyamina [pictured], Jessica Hausner and Rebecca Daly among directors due to attend the festival.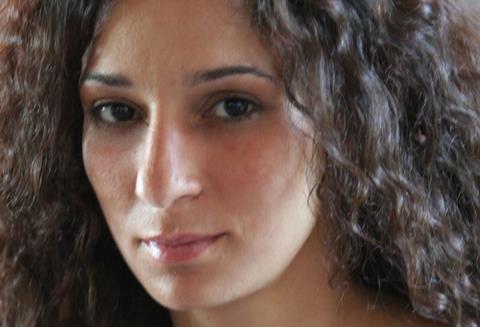 The Les Arcs European Film Festival will champion female filmmakers at its eighth edition unfolding in the heart of the French Alps Dec 10-17.
A sidebar titled The New Women of Cinema will screen features by 10 female directors including Houda Benyamina's Caméra d'Or-winning Divines, Rebecca Daly's Mammal and Rachel Lang's Baden Baden.
Older titles such as Jessica Hausner's Lourdes, Agnes Kocsis' Fresh Air and Nanouk Leopold's Brownian Movement are also included in the line-up
The initiative is an extension of the festival's Femme de Cinema award introduced in 2013, the recipients of which have included Bosnian director Jamila Zbanic and Poland's Małgorzata Szumowska.
Alongside the screenings, there will also be a presentation on a specially-commissioned study of emerging female directors, as well as round-tables and a master-class by one of the attending female directors.
The programme has been pulled together in association with Le Deuxième Regard, a Paris-based lobby group set up by female film professionals to improve the position of women in the French film industry.
Festival co-founders Guillaume Calop and Pierre-Emmanuel Fleurantin said the focus on female directors was born out of an examination of the reality behind the much-quoted statistic that just one European feature in five is directed by a woman.
"On closer examination, we can see that things are changing. We launched a study that shows that a new generation is emerging. Among first and second films, the proportion of movies made by women is 50 percent higher than among those who have made three films or more," they said in a joint statement.
"An evolution in customs and culture as well as bold policies is finally bearing fruit. This trend is still fragile and as a festival we're committed to supporting it by putting the spotlight on female directors who are an example that the world can change for the better. "
Competition titles
Beyond the New Women of Cinema focus, the festival has also sought to ensure that the gender split of the directors featured in the other sections is 50:50, particularly in the Official Competition line-up.
The 10 titles competing this year include Caroline Deruas's Indomptée, Kristina Grozeva and Petar Valchanov's Glory, Fien Troch's Home, Mijke de Jong's Layla and Yesim Ustaoglu's Clair-Obscur.
Sidebars
Including the competition and female director focus, 120 titles will screen across the festival.
Other key sidebars include Playtime, aimed at more popular, mainstream works; Hauteur, focused on 'elevated auteur' films; horror selection Snow Frayeur, screening titles such as Julie Ducournau's Raw; and Les Docs du Lodge.
Events
This year's guest of honour will be French director Bertrand Bonello who has been given 'carte blanche' to choose three European films for the festival.
His selection comprises Alan Clarke's Scum, Jerzy Skolimowski's Deep End and Benjamin Heisenberg's The Robber.
Dutch director Mijke de Jong will be the key speaker at the festival's annual cinema debate aimed at high-school students, spotlighting a current European issue.
Industry
The festival will also lay on its well-attended programme of industry events featuring the Co-Production Village and Works-in-Progress initiatives.
Some 350 industry professionals are expected for the Co-Production Village presenting 20 upcoming European feature projects, which will be announced at a later date.
A delegation from Quebec is also due to attend for the first time ahead of Canada's expected adhesion to Europe's Eurimages development fund next year.
Linked to this, three projects hailing from Quebec will participate in the Co-Production Village and there will be a panel on co-producing with Quebec, organised in association with Canadian film body SODEC.
The festival is also hosting the annual meeting of France's independent distributors body DIRE for the eighth time from Dec 13-17.
The 'DIRE Days' meeting will look at challenges for the sector as well as preview 13 French and European films due be released in France in 2017.
They include Thomas Vinterberg's The Commune, Gilles Marchand's Into The Forest and Dominique Abel and Fiona Gordon's Lost in Paris.
The Competition
Clair Obscur, dir. Yesim Ustaoglu (Turkey)
Daydreams (L'Indomptée), dir. Caroline Deruas (France)
Glory, dir. Kristina Grozeva and Petar Valchanov (Bulgaria)
Home, dir. Fien Troch (Belgium)
Lady Macbeth, dir. William Oldroyd (UK)
Layla, dir. Mijke de Jong (Netherlands)
Miséricorde, dir. Fulvio Bernasconi (Switzerland)
Pyromaniac, dir. Erik Skjoldbjaerg (Norway)
The Fixer, dir. Adrian Sitaru (Romania)
Zoology, dir. Ivan Tverdovskiy (Russia)
The New Women of Cinema
Divines, dir. Houda Benyamina (France)
Mammal, dir. Rebecca Daly (Ireland)
Sworn Virgin, dir. Laura Bispuri (Italy)
Goodnight Mommy, dir. Veronika Franz (Austria)
Brownian Movement, dir. Nanouk Leopold (Netherlands)
Layla Fourie, dir. Pia Marais (Sweden, South Africa)