The ninth edition of the Les Arcs Industry Village, held as part of the Les Arcs European Film Festival in the French Alps (Dec 16-23), has unveiled its two works in progress winners.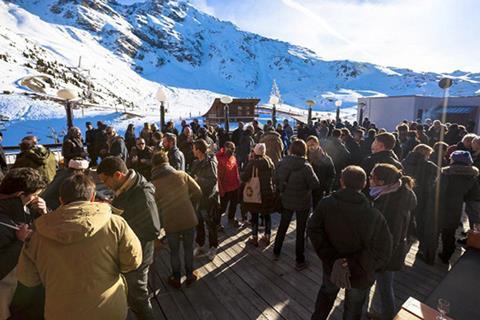 A jury consisting of Charles Tesson, artistic director of Cannes Critics' Week, Elad Samorzik, artistic director of the Jerusalem Film Festival, and Tamara Tatishvili, producer of Georgian thriller Hostages, selected the winners from 15 projects.
Of those projects, eight were eligible for the TitraFilm Award, which comes with €10,000 of post-production services for image and/or sound. The award was granted to Girl from director Lukas Dhont (Belgium) producer Dirk Impens of Menuet (Belgium), with Frakas Productions (Belgium) and Topkapi Films (Netherlands).
The film, a Belgium-Netherlands co-production, follows a 15-year-old transgender girl who is born in a boy's body. While undergoing her gender realignment procedure, she harbours dreams of becoming a ballerina.
The project is fully-financed and is searching for a sales agent and distributors.
The jury collectively stated on their decision: "Girl is a very unique film, telling us an exceptional story with a subtle, non-sensational approach, and featuring a strong performance by an actor who clearly has a strong connection to the main character."
Seven projects were eligible for the second award, the Eurimages Lab Project Award worth €50,000, which went to Gold Is All There Is from director Andrea Caccia (Italy) producer Marco Alessi of Dugong Films (Italy), with Picofilms (France) and Rough Cat (Switzerland).
The film, which has no dialogue, follows five men at different stages of life who never meet yet are all part of one unique suspended narrative. The project is majority financed and is seeking a sales agent and distributors.
The jury commented that the film was "a project with sensitive visual narration, craftful mixing of genre and solid presence of a place."
More than 500 professionals attended this year's Industry Village, which also included the co-production village, film school village, and music village. The event is run by Les Arcs head of industry Jeremy Zelnik, with industry village manager Anna Ciennik, Les Arcs CEO Pierre-Emmanuel Fleurantin, and artistic director Frederic Boyer.