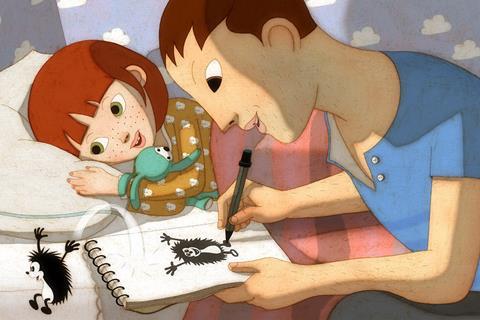 French sales and production company Les Films du Losange has boarded international rights on feature animation Nina And The Tales Of The Hedgehog ahead of the project's Annecy work-in-progress pitch later today.
The film is from writer-director duo Alain Gagnol and Jean-Loup Felicioli, whose 2010 feature A Cat In Paris was nominated in animation categories at the Oscars, Cesars and European Film Awards.
Nina And The Tales Of The Hedgehog is a France-Luxembourg co-production, between Parmi Les Lucioles Films, Doghouse Films and KMBO, with backing from the Auvergne-Rhone-Alpes regional fund. KMBO is handling French distribution on the film, which is expected to be completed in 2023.
The 2D computer animation family title centres on a young girl whose father has lost his factory job after a long strike. A rumour goes round that a nest-egg is hidden somewhere in the factory.
Annecy runs until Saturday, June 18, with the Mifa market closing on Friday 17.