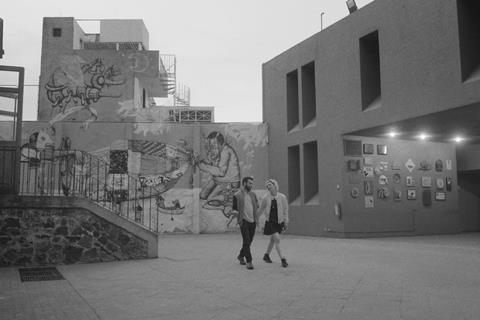 Level 33 Entertainment has acquired worldwide sales to the Mexican single-shot thriller and festival award-winner Rendez-Vous.
Pablo Olmos Arrayales directed the film about a woman on a date that appears to be going well except for one thing – her date lied to her, and she does not know why.
Eugenia Orozco, Braulio Fragoso, and Arrayales of Axolotl Entertainment produced the Spanish-language film.
Arrayales brokered the deal with Andreas Olavarria of Level 33. The company has earmarked a first quarter 2021 US release and is continuing talks with international buyers at AFM and beyond.
Rendez-Vous won the Golden Skull at Morbido Film Fest 2019 in Mexico, the grand prix at Latinita Spanish and Latin American Film Festival 2020 in France this year, and earned an honorable mention at Macabro in Mexico, also earlier this year.
"I wanted to shoot a movie in an old fashion thriller style but mixing the violent situation we live in Mexico and a technique that allowed me to film it for a modest budget," said Arrayales.
Olavarria added, "I was captivated from the first frame of this unique and ambitious film. It kept me guessing what would happen to the attractive couple as their first date unfolds in real time."