Scandinavian sales outfit LevelK is expanding eastward.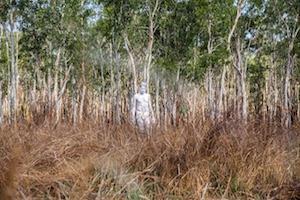 On the eve of this year's autumn markets, Danish company LevelK has announced that it is bringing on board Derek Luí to to run a brand new office in Hong Kong.
Luí brings extensive experience within the business, including a recent stint at UA Cinemas/Lark Films Distribution, where he was focused on the Cinehub film acquisition and distribution.
"The Hong Kong office is a reflection of LevelK's growth and a continues commitment to optimize our cooperation with current and future business partners," said LevelK CEO Tine Klint of the new Asian bridgehead and of Luí's appointment.
LevelK's new films in official selection at Toronto International Film Festival (Sept 10-20) include the world premiere of Stephen Page's Spear, billed as "a visually stunning tale of a young Aboriginal man as he takes a journey through his consciousness to awaken his spiritual self," and, as an international premiere, Grant Scicluna's drama Downriver, starring Reef Ireland, Kerry Fox, Robert Taylor, Helen Morse and Thom Green.
The company will also be screening Anders Thomas Jensen's dark comedy Men & Chicken, starring Mads Mikkelsen and David Dencik.
Looking ahead, LevelK's all star 9/11 drama The 11th, directed by Xavier Nemo, whose confirmed cast includes Uma Thurman, Connie Nielsen, Michael Nyqvist, Lena Olin, Faran Tahir, Lars Mikkelsen, Paprika Steen and Søren Malling, is expected to shoot in the autumn.
As yet, no replacement has been announced for legendary British actor Christopher Lee, who was originally in the cast but who died earlier this year.
New distribution manager
Former head of marketing and festivals at the Danish Film Institute, Lars Langballe, has joined LevelK as distribution manager. He takes up the newly created position on Sept 1.
Prior to joining LevelK, Langballe was part of the launch of the first Nordic IMAX cinema and has served as head of marketing and festivals at the DFI.
Klint said: "Optimization of rights are pivotal and the goal is to strengthen our existing collaboration on digital distribution with our distributors and rights holders worldwide.
"Lars will increase our launch expertise and secure an holistic view on distribution with focus on the individual film's overall earning potential."
Langballe added: "The distribution landscape is undergoing a dramatic transformation, where the number of digital channels explodes and traditional boundaries and structures are dissolving.
"Knowledge about rights and choice of distribution channels is increasingly important in the effort to redeem the full revenue potential of a film."