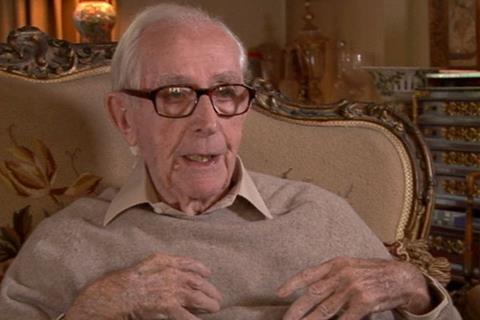 Lewis Gilbert, best known for directing Alife and three James Bond films, has died aged 97.
According to reports he passed away on February 23. His funeral will be held in Monaco next week
Alfie, starring a young Michael Caine, won the jury prize at Cannes in 1966 and received five Oscar nominations including best picture.
Gilbert's Bond entries were You Only Live Twice with Sean Connery and The Spy Who Loved Me and Moonraker starring Roger Moore.
His other films included Sink The Bismark, the Bafta-winning Educating Rita and Shirley Valentine.
Gilbert was awarded a CBE in 1997 and was made a fellow of the British Film Institute in 2001.
Heather Stewart, BFI Creative Director, said: "The BFI salutes the most prolific of British filmmakers. Awarded our highest accolade, a BFI Fellowship for his outstanding contribution to British film, everything from three Bond films – including the best, You Only Live Twice – and definitive stories of British bravery in WWII with Carve Her Name With Pride and Reach For The Sky, to three films that will forever be remembered for their working class heroes: Alfie, Rita and Shirley. In Educating Rita and Shirley Valentine he gave us funny and real character studies of women we normally never get a chance to see on the big screen."