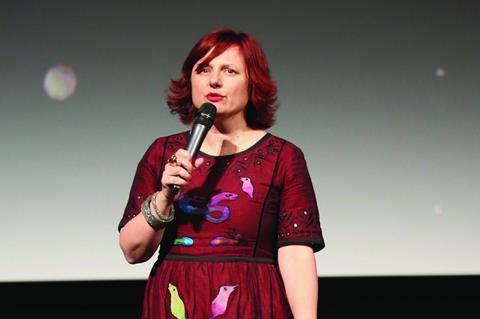 On the day of the programme launch for the 61st BFI London Film Festival, Screen sat down with festival director Clare Stewart to talk Netflix, TV, programme diversity, and budget pressures.
Screen: What were the key changes you made to the festival this year?
Clare Stewart: It's been more of a year of consolidation. We're excited to bring back the Embankment Garden Cinema, which was a big initiative last year.
Is the plan to bring that back as a temporary structure year on year?
Every year is a new year, in terms of how we look at the overall envelope of the festival. We hope to continue it, but it's a year by year thing.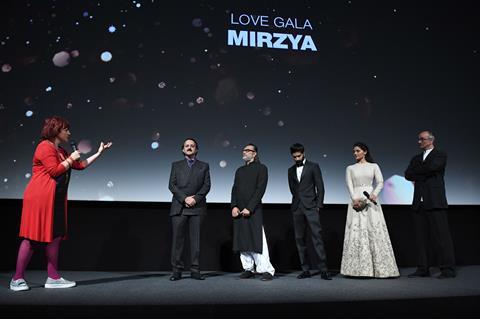 Streaming companies are having increased presences at festivals this year – Netflix has three LFF galas (Mudbound, The Meyerowitz Stories, and Mindhunter) but only one film in competition (documentary competition selection Kingdom Of Us) – what's your take on that?
The big screen experience is the experience that festivals exist to support – we're passionate subscribers to that. But we're also a festival that supports visionary filmmakers, and I'm very excited by the fact that Netflix and Amazon are supporting those filmmakers. For us, the idea of a policy that would exclude those filmmakers would not be true to the spirit of supporting film.
We're presenting these films on the big screen, we're giving audiences the opportunity to see those films in that way.
Television is becoming too important to ignore – this year you have the first two episodes of David Fincher's Netflix series Mindhunter – how are you integrating the small screen into the LFF?
The BFI in a broader sense is, year-round, presenting TV. In terms of the festival, we look at it as one of the areas that crosses over for a lot of key filmmakers, who are bringing more and more inventive approaches to long-form drama, but at the moment we are staying as a film festival.
What efforts have been made this year to make sure you deliver a diverse programme?
Diversity is at the heart of our programming process. We are very mindful of being as fully representative as we can be in terms of gender, race and the broader ethics of diversity and inclusion.
Breathe, our opening film, has a central story about a couple who affect change in terms of the treatment of people with a disability. We think that needs to be reflected on more by the industry. We're partnering with a group of organisations to present a forum at the festival where we can discuss that.
We have 61 women directors represented in the feature selection this year, 25% of the programme. Or such a large programme that's a significant figure and well above the average for the theatrical marketplace, and an increase on last year.
All film festivals deal with budget pressures, has the LFF budget increased or decreased this year?
We're still being inventive within the same frame.
How much support does the LFF need from distributors to get A-list talent to attend?
The studio and distribution sector make a significant hidden contribution to the overall festival infrastructure. We rely on them supporting us to present these programmes. We also make a contribution in terms of the support we bring through our airline and hotel partners.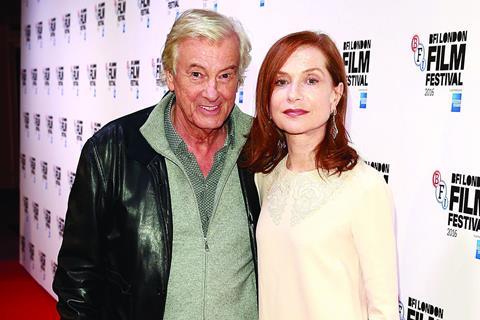 Are sponsors becoming more important?
It's always a very big piece of the puzzle. We're in a great position, entering out eighth year into our partnership with American Express, they really get behind the festival.
Even though it's the London Film Festival, is an effort being made to increase the presence of the festival around the UK?
It's a significant undertaking to take screenings out across the UK, we're thrilled that's happening with three of our galas this year – Breathe, Battle Of The Sexes, and Loving Vincent.
How important is it for the festival to be visible to the international industry?
It's one of the benefits of being able to work on high profile films – the festival has a strong relationship to launching films into awards season, which has as significant impact in terms of our international positions.
We're also seeing our industry programme going from strength to strength.
London is a city that is a production centre for film. That makes the LFF unique, there's a lot of filmmaking activity that happens here. It's a vibrant exchange.
Looking to the future, can the LFF play an increased role in kick-starting films' awards runs?
We already have a very good track record – last year we had the international premiere of Moonlight. It's an important role for us and we're doing a pretty good job of it.
How much does securing premieres matter?
It matters to a degree. We're balancing a combination of how we position the festival internationally, and our role of introducing new films to UK audiences. At its heart, the LFF is an audience festival – we're committed to bringing the best films of the year to London.