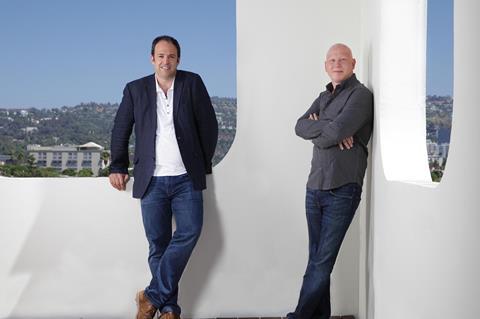 Warner Music Entertainment (WME) has signed a partnership deal with UK-US production company Lightbox to co-produce, co-develop and co-finance non-fiction film and TV projects.
Under the terms of the deal Lightbox will have access to the catalogue of WME's parent company Warner Music Group for its documentaries.
The two companies have a slate underway with details yet to be announced.
Lightbox was founded in 2014 by Simon Chinn in London and his LA-based cousin Jonathan Chinn.
The company's recent slate includes Kevin Macdonald's Whitney, which premiered at Cannes in 2018; HBO title Tina, which launched on HBO Max earlier this year; and 2019 Netflix title Tell Me Who I Am. Upcoming titles include Diana, a feature documentary about Diana, Princess of Wales, that Altitude is selling and will release theatrically in the UK and Ireland in 2022.
Simon Chinn previously won the best documentary Oscar in 2009 for producing Man On Wire; and in 2013 for Searching For Sugar Man.
Previous documentaries produced by WME include Spike Lee's David Byrne's American Utopia, Julien Temple's Crock Of Gold: A Few Rounds With Shane MacGowan, and Gavin Fitzgerald's Liam Gallagher: As It Was.
"Within Warner Music Entertainment we're focusing on expanding our film and TV content into markets around the word with an emphasis on local artists and local language production," said Charlie Cohen, president, TV & film at Warner Music Group.