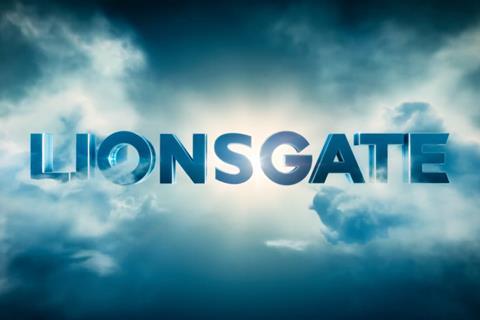 Lionsgate has dated a raft of films starting with 2020 releases Voyagers and Fatale, as well as John Wick 4, Saw spin-off Spiral, and The Hitman's Wife's Bodyguard.
Sci-fi Voyagers from director Neil Burger is set for November 25 this year and stars Tye Sheridan in a Lord Of The Flies-type survival story involving young men and women on deep space mission that descends into madness. AGC Studios is fully financing the feature in partnership with AGC investors Fibonacci Films, Ingenious Media, and Aperture Media, and the cast includes Lily-Rose Depp, Fionn Whitehead, and Colin Farrell.
Psychological thriller Fatale is set for October 30 this year and stars Michael Ealy as a sports agent who gets caught up in a police investigation led by a disgraced detective with who he had a one-night stand played by Hilary Swank. Deon Taylor directs.
2021 brings assassins thriller The Asset directed by Martin Campbell and starring Michael Keaton, Maggie Q and Sam Jackson on April 23, 2021. Darren Lynn Bousman's Saw spin-off Spiral starring Chris Rock and Jackson is set to open on May 21, 2021.
Later in 2021 comes comedy Barb And Star Go To Vista Del Mar with Kristen Wiig and Annie Mumolo, followed by The Hitman's Wife's Bodyguard with Ryan Reynolds, Jackson, Salma Hayek, Antonio Banderas and Morgan Freeman on August 20, 2021.
True-life sports drama American Underdog: The Kurt Warner Story opens on December 10, 2021.
John Wick: Chapter 4 starring Keanu Reeves is set to open on May 27, 2022
Films on the studio's slate with unchanged release dates include: The Devil's Light on January 8, 2021, Chaos Walking on January 22, 2011, and The Unbearable Weight Of Massive Talent on March 19, 2021.
Earlier on Friday (May 1) the studio set horror film Antebellum, the debut feature from Gerard Bush and Christopher Renz, for August 21 this year, and said it had picked up the duo's next film, Rapture.
Horror thriller Run remains undated at this time and faith-based drama Jesus Revolution has been undated.
"As audiences from around the world head back to theatres, most will return feeling that specialness that only the traditional theatrical experience can offer," said Damon Wolf, Lionsgate chief marketing officer and head of global distribution. "Lionsgate is thrilled to present such a wide variety of films with many more to come. From great branded IP to unique stories from new voices, the terrifying reimagined and some truly hysterical comedy, we join with our partners in exhibition in welcoming movie lovers back to their favourite theatres with something special for everyone."