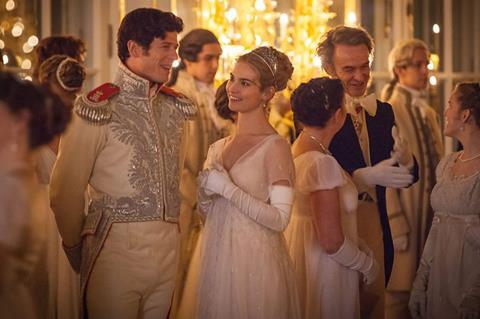 The Lithuanian government is increasing its film and TV tax incentive to 30% from January 2019.
Initially launched at the level of 20%, the scheme has been available to film and TV productions shooting in the Baltic country since 2014.
More than 20 international projects have utilised the incentive to date, including BBC drama series War And Peace.
Rolandas Kvietkauskas, the director of the Lithuanian Film Centre, was at the Tallinn Black Nights Film Festival in fellow Baltic country Estonia on Tuesday, November 27, to present the increased scheme to international delegates. He was joined by produced Gabija Siurbytė from Dansu Films, which is based in Lithuanian capital Vilnius.
As announced earlier this year, Poland is also introducing a cash rebate programme for film productions, which is also at 30%. That will come into effect from January 2019.
Both the Lithuanian and Polish incentives will be celebrated with an event at Tallinn Black Nights on Thursday, November 29.