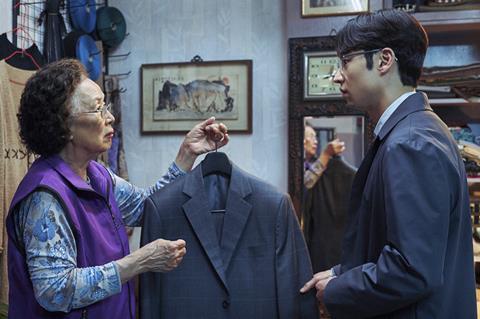 South Korean sales company Little Big Pictures has sold the heartwarming comedy I Can Speak to Australia and New Zealand (JBG Pictures), the US and Canada (CJ America & Landmark Asia), Taiwan (Eagle), Vietnam (Lumix) and Hong Kong and Macau (Megaton).
The film stars Na Moon-hee (Miss Granny) as a cranky old lady who always complains to her local district office, and Lee Je-hoon (Anarchist From Colony) as a new employee there who stands up to her. She convinces him to give her English lessons so she can go to the US to testify about the experiences of sex slaves to the Japanese army in WWII.
"What the buyers all had in common was that they liked the balance of laughter and emotion in the film and Na Moon-hee's performance," said Jamie Shin, international department manager at Little Big Pictures.
The film took more than 3.2m admissions at the local box office.