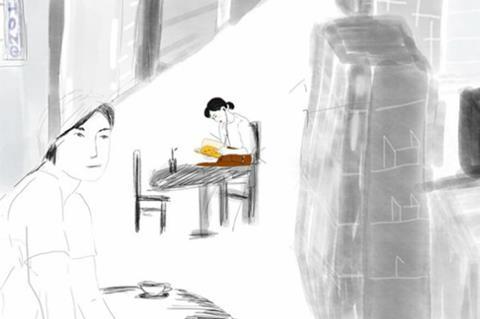 Open Doors, the industry sidebar of Locarno Film Festival dedicated to Southeast Asian film, has selected eight projects for its Hub and nine upcoming producers to participate in its Lab for the 2019 edition.
The projects chosen for the Hub include The Thonglor Kids from Thai director Aditya Assarat, produced by Fran Borgia, who also produced last year's Golden Leopard winner at Locarno, A Land Imagined.
Vietnamese director Chuyen Bui Thac, whose second feature Adrift premiered at Venice in 2009, will attend with his project Glorious Ashes.
Seven countries are represented across the eight projects, including Singapore, Mongolia and Laos.
The Lab, described by the festival as 'an incubator for the new generation of creative producers', also represents seven countries across its nine producer participants, including Indonesia, Cambodia and Myanmar.
Running in the festival's Locarno Pro section, Open Doors is designed to 'assist independent filmmaking and showcase directors and films from countries in the global South and East', says the festival.
The projects and producers will be presented to potential European and international partners from August 8 to 13 in the Locarno Pro industry programme.
As well as the Hub and Lab, Open Doors also runs a Screenings strand featuring films from the region involved.
The 72nd Locarno Film Festival takes place from August 7 to 17, and is artistic director Lili Hinstin's first edition in charge since she took over from new Berlin head Carlo Chatrian in December last year.
Open Doors Hub projects
Autobiography - dir. Makbul Mubarak (Ind, Sing)
Cu Li Never Cries - Pham Ngoc Lan (Viet, Phil, Fr)
Glorious Ashes - Chuyen Bui Thac (Viet, Fr)
If Only I Could Hibernate - Zoljargal Purevdash (Mong, Mal)
Red Mekong - Anysay Keola (Laos)
Some Nights I Feel Like Walking - Petersen Vargas (Phil)
The Thonglor Kids - Aditya Assarat (Thai, Sing)
Tiger Stripes - Amanda Eu (Mal)
Open Doors Lab producers
Chandara So, Cambodia
Ifa Isfansyah, Indonesia
Xaisongkham Induanghanthy, Laos
Nandita Solomon, Mal
Soe Arkar Htun, Myan
Lkhagvadulam Purev-Ochir, Mong
Cattleya Paosrijaroen, Thai
Quynh Anh Le, Vietnam
Khin Warso, Myan