The US special effects maestro behind 2001: A Space Odyssey and Close Encounters of the Third Kind to receive Locarno's inaugural Vision Award.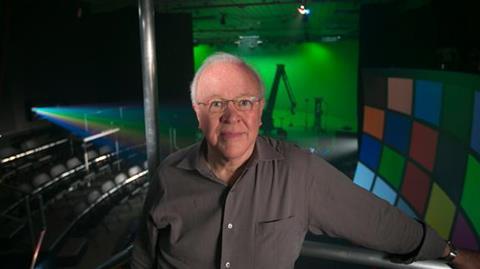 Douglas Trumbull is to receive the first Vision Award at the 66th Locarno Film Festival, which runs August 7-17.
The new prize both highlights and pays tribute to someone whose creative work behind the scenes, as well as in their own right, has contributed to opening up new perspectives in film.
Trumbull will hold two masterclasses to talk about his work on Ridley Scott's Blade Runner, Stanley Kubrick's 2001: A Space Odyssey and Steven Spielberg's Close Encounters of the Third Kind.
The festival will also screen 2001 and Close Encounters as well as Trumbull's own film as director, Silent Running.
Locarno artistic director Carlo Chatrian said: "Filmmaker, inventor, creator of visual effects that have haunted audiences' imaginations and left their mark on some of the milestones in film history; Trumbull is someone who has always been ahead of the pack.
"Wanting to invite him to Locarno to share his long and productive experiences with the audience here led me to the idea of a new award, dedicated to artists who, like him, have succeeded in surprising us with undreamed of images and sounds".
Trumbull recently worked on Terrence Malick's The Tree of Life.
In addition to his work as consultant and special effects supervisor, Trumbull has produced and directed several films, including Silent Running in 1972, Brainstorm in 1983 and a number of shorts.
He has received three Oscar nominations, and won the Academy of Motion Picture Arts and Sciences' Scientific and Engineering Award in 1993 and Gordon E. Sawyer Award in 2012.