French auteur premiered his most recent feature, Kommunisten, at the festival in 2014.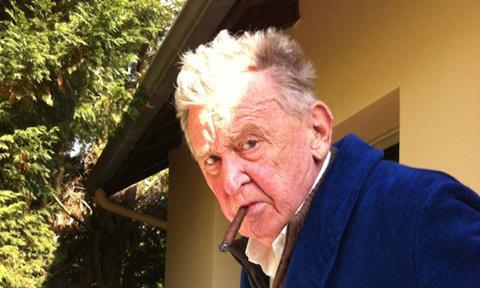 French director Jean-Marie Straub will be presented with the Leopard of Honor at the 70th Locarno Film Festival (August 2-12).
Born in France but having worked primarily in Germany, Italy and Switzerland, his filmmaking career has spanned more than sixty years.
Straub, who regularly collaborated with his partner Danielle Huillet (who died in 2006), was known for radical and political films, including From The Clouds To The Resistance in 1968 and Sicilia! in 1999, both of which premiered in the Un Certain Regard strand at the Cannes Film Festival.
His full length debut The Chronicle Of Anna Magdalena Bach premiered at Locarno in 1968. Further films of Straub's to have screened at the festival include Antigone in 1992 and Kommunisten in 2014.
Carlo Chatrian, artistic director of the Locarno Festival, commented: "It is a special honour to be able to recognise the personality and achievement of Jean-Marie Straub during the 70th Festival.
"Not just because of the close ties between Straub and Huillet and the Locarno Festival, but above all because their films hold a unique and special place in the history of modern film and are still an undeniable influence on various directors."
Straub will receive the award at the Piazza Grande on August 11.
Previous recipients of the Leopard of Honor include Jean-Luc Godard, Ken Loach, Sydney Pollack, William Friedkin, Jia Zhang-ke, Werner Herzog, and Agnès Varda.
Last year's award was presented to Alejandro Jodorowsky.