Rocket Science to commence world sales in Cannes.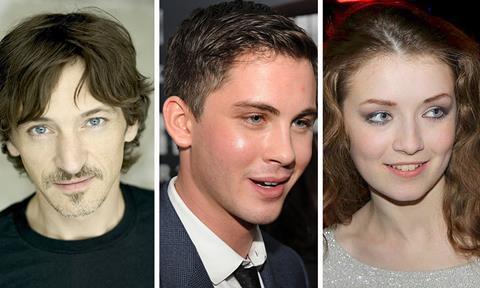 John Hawkes, Logan Lerman and Sarah Bolger will star in the road trip project End Of Sentence.
Rocket Science will launch worldwide sales on the Crosette on the story of an uptight widower who embarks on a journey to Ireland with his ex-con son to scatter his wife's ashes.
The awkward pair must endure an Irish wake, the resurfacing of an old flame, an intriguing hitchhiker played by Bolger, and plenty of other unresolved issues.
Michael Armbruster, whose credits include the 2010 drama Beautiful Boy, wrote the screenplay to End Of Sentence, which is scheduled to begin production this month on location in Ireland. Elfar Adalsteins makes his feature directorial debut.
Adalsteins directed the short film Sailcloth and will produce through his Berserk Films, alongside David Collins of Samson Films, Joni Sighvatsson of Palomar Pictures, and Gudrun Edda Thorhannesdottir of Berserk Films.
Eva Maria Daniels and Olga Segura serve as executive producers.
"End Of Sentence promises to be a warm, funny and moving story of an estranged father and son reconnecting, a road movie executed with sensitivity and humor by both the talented cast and incredible team behind the scenes, guaranteed to strike a chord with audiences the world over," Rocket Science CEO Thorsten Schumacher said.
Adalsteins added: "I am delighted to be working with the talented team at Rocket Science. We've assembled a magnificent cast and crew and I look forward to working with them in bringing Michael's wonderful screenplay to life.'"
Rocket Science's sales slate includes Kristin Scott Thomas's directorial debut The Sea Change to star Anya Taylor-Joy; Harmony Korine's The Beach Bum with Matthew McConaughey; and Taika Waititi and Mark Gustafson's stop motion animation Bubbles.