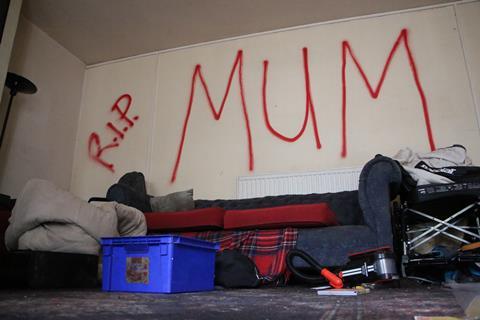 Eve Gabereau's Modern Films has acquired UK and Ireland rights to the documentary Blue Bag Life which is co-directed by Rebecca Lloyd-Evans, Lisa Selby and Alex Fry.
The film picked up the audience award at last year's BFI London Film Festival and Hainan International Film Festival and is competing at the upcoming Thessaloniki Documentary Film Festival.
Blue Bag Life explores love, motherhood and addiction through the relationship of an addicted mother and the daughter she abandoned as a baby.
The documentary is written by Josie Cole and produced by Natasha Dack-Ojumu of Tigerlily Productions. It was co-financed by the BFI Doc Society Fund.
It will be released in cinemas from April 7 with Q&A's held at most screenings.
Gabereau said Modern Films was "humbled and honoured to be bringing this film to audiences, to witness the destructive nature of addiction alongside the beauty and strength of love on the big screen.
"It sits well alongside two other great theatrical documentaries of the year: All the Beauty and Bloodshed and Last Flight Home, while also having its own distinct voice, impact and visual style."