EXCLUSIVE: Film London's export market to screen Tommy's Honour and Whisky Galore among others; emerging talent strand Breakthrough to highlight four titles.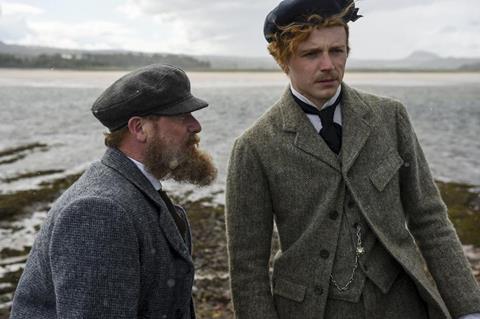 Film London has announced the first new titles secured for the 13th London Screenings. The UK film export market will run June 20-23 at London's BFI Southbank and invites hundreds of international and domestic buyers to see a range of new British films and meet UK companies.
This year's edition will feature Tommy's Honour (Timeless Films) and Whisky Galore (GFM), both of which have their world premieres at Edinburgh International Film Festival this month.
Other premieres include The Hippopotamus (Metrodome International), The Neighbor (Salt), B&B (4Square Films), Love is Thicker Than Water (Jinga) and Monochrome (Devilworks).
Also screening are premieres from Dogwoof and Moviehouse alongside Cannes titles from Hanway, Content Media, Metro International, Bankside and Altitude. The White King from Fortissimo will also screen.
Kaleidoscope titles that premiered at Cannes and will be at London Screenings include Tank 432, Le Mans 3D: Racing Is Everything and Bobby.
As well as completed features, the event will also host a 'Coming Soon' strand featuring screenings of unseen and work-in-progress titles, giving delegates an early look at promising British titles.
Breakthrough
The event's annual Breakthrough strand also returns, providing a platform for emerging British filmmakers to get their work seen by sales companies and festival curators.
Titles for this year's Breakthrough slate include the tale of troubled rock n' roller Hi-Lo Joe; home invasion thriller Us And Them; Scottish roadtrip feature Moon Dogs; and drama thriller The Habit of Beauty.
Adrian Wootton, CEO of Film London and the British Film Commission, said: "In a highly-competitive and rapidly-changing market we know how important it is for London Screenings to offer delegates something that's fresh, new and inspiring but also a reliably constant in terms of its calibre.
"We'll also be showing our invitees more by way of work-in-progress titles and ensuring they can get a handle on which films, producers and companies they want to connect with well in advance of the event itself."
Developed and led by Film London, London Screenings 2016 is supported by the BFI, Mayor of London, Film Export UK and UK Trade & Investment.
Further details can be found at www.filmlondon.org.uk/londonscreenings