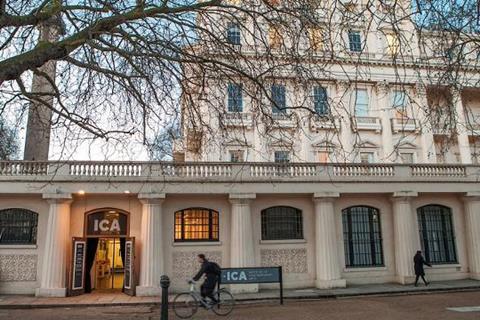 Central London cultural centre the Institute of Contemporary Arts (ICA), which includes a cinema, exhibition spaces, theatre and bookstore, has been closed until further notice because of the COVID-19 pandemic.
The venue's cinema becomes the UK's first to be shut down because of the coronavirus crisis, although Showcase implemented "social distancing" by reducing audience capacity by 50% at its sites over the weekend.
Stefan Kalmár, director of The Institute of Contemporary Arts, said in a statement: "As a civic-minded public organisation, for us, the medical and scientific evidence leaves no doubt that the Covid-19 spread can be slowed down, lives saved if all larger gatherings are suspended.
"By doing so, the ICA pre-empts what we hope will eventually be the decision for all cultural organisations in London and the UK in order to safeguard our staff, our visitors, and the artists with whom we work. We will continue to review the situation daily and hope we can resume our programme as soon as possible. All ICA staff will work from home and continue to be paid."
As of March 16 all the UK's other cinemas are open. However prime minister Boris Johnson advised the public to avoid unnesscary social contact at his first daily press conference at 17.30 GMT but fell short of officially ordering them to close.
Cinema operators are now rapidly working out how to proceed.