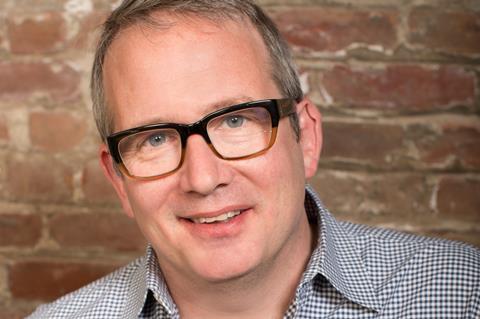 Ted Hope, US producer and former co-head of movies at Amazon Studios, outlined the challenges facing indie producers in a world now dominated by global streamers.
Speaking at the conference strand of Danish documentary festival CPH:DOX on Tuesday, Hope said more specialised titles now struggle for recognition as streaming platforms are designed to ensure viewers "like what they get… not get what they like".
"That's a super big challenge for us as creators," he said. "How do we continue to have an emphasis on quality, on impact, on uniqueness and distinction in a world that is dominated by eight global streamers, which are all trying to get the widest possible audience?"
In such an environment, it is on "the secondary platforms that curation, discovery and value enhancement is offered".
Hope, who now runs Double Hope Films, participated in the conference virtually from Los Angeles and advised creators and documentary makers to accept that the streamers' main need is "audience acquisition". The creators' challenge is now "to look for other work aligned with your own" and find ways to "target an audience segment".
But Hope also struck an optimistic note and claimed that if content creators co-operate and pool resources, opportunities are still out there.
"The streamers' needs are so much quantity and speed, ease of operation, maintaining a regular cadence, efficiency," he said. "In what we generate and bring, how can we address those needs so we can address our own needs at the same time? In trying to answer that question, there is tremendous opportunity for creators to own their work in a much more substantial way than ever before."
Hope also noted the stark differences between the business goals of the streamers and those of traditional exhibitors. "It's not profit and loss so much as customer acquisition," said Hope of what the platforms are pursing. "The global streaming business is not about curation; it is not about discovery; it is not about adding a value around a specific title. The business of global streaming is about customer acquisition."
Distribution evolution
"The beauty I've always felt about the film business is that the smartest, most powerful and wealthiest make colossal dumbass mistakes time and time again. Thankfully, no-one is immune to that disease of the colossal fuck-up," Hope added, drawing attention to strategic errors around changes in distribution that the US studios have made in recent years. "All they really felt they needed to stay in control was having the means of distribution and the power of capital and that alone would have ensured the longevity."
What they failed to notice was the move away from physical distribution. "The digital companies – Facebook, Amazon, Apple, Netflix and Google – built a global distribution system far more efficient than the ones the studios had and, in the process, amassed so much capital that they could buy any of the studios," said Hope of recent changes in the entertainment business that left Hollywood suddenly looking vulnerable.
"Even more importantly, they missed the key ingredient that was really needed to extract the value of the inherent utility within movies and series – and that was a direct relationship with the audience. That's what all the global streamers have. They know who their audience is."
These streamers have realised that the audience is far more diverse than was ever acknowledged by the "old white men" traditionally calling the shots in Hollywood.
"People refer to things like streaming wars or hyper-competition but it is just beginning," said Hope of how the rivalry between the digital companies is heating up.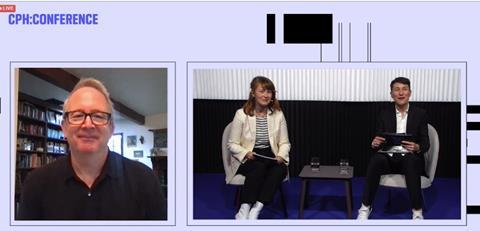 Diversity
Hope also addressed the question of how best to achieve a more diverse and inclusive film industry by looking back into his own illustrious past as an independent producer in New York.
"I go back to one of my first great learning experiences, which was when we made Ang Lee's second feature, The Wedding Banquet," he recalled. "It was a film that the industry didn't want; that they had dismissed for being gay, for being Chinese and for feeling like a film from the 1940s."
When the film failed to be picked up, Hope and fellow producer James Schamus, sold it themselves. The feature went on to win the Golden Bear at the Berlinale in 1993 and secured an Oscar nomination.
"All the buyers remarked that the reason they liked it was that it was gay, it was Chinese and it felt like film from the 1940s," he said of embracing diversity in film.
This convinced the founders of the film's US production company Good Machine, and their new partner David Linde, that they could use the international sales market to finance other films in a similar way.
"Good Machine was able to make 45 films without any financing of our own, half of which we owned outright with the filmmakers," he added.
Hope stepped down from Amazon last year and launched Double Hope Films, with a first-look producing deal with Amazon Studios.