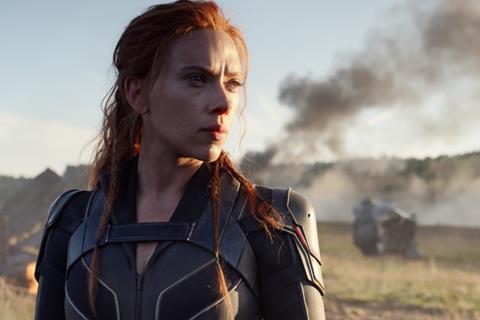 Cinemas in Los Angeles County can reopen from Monday (March 15), county health authorities said on Thursday (March 11), marking the first time in a year they will return to operation.
The greenlight comes after California governor Gavin Newsom moved the county into the state's less severe red tier earlier this week.
This has paved the way for an easing of restrictions on certain business including exhibitors, which will be able to open their doors at 25% capacity from Monday to Wednesday.
Chains will return to business at different times depending on their preparedness, a process that after one year of closure during the pandemic includes staff hiring and training.
It is understood AMC will reopen its venues on March 19, while Cinemark said it expected to do so soon. According to reports the Regal chain is likely to reopen in May.
New York governor Andrew Cuomo said New York City cinemas could reopen from March 5 at 25% capacity with a cap of 50 people per screen.
Box office results since select sites returned to business in New York have been negligible given the restrictions, however that is expected to grow as the country's vaccination roll-out coupled with growing consumer confidence increases and restrictions are diminished.
The early choice of upcoming new releases is led by Universal's Bob Odenkirk thriller Nobody on March 26, followed by Legendary Entertainment's Godzilla v. Kong via Warner Bros and HBO Max in a simultaneous release on March 31, and some weeks later, the first major theatrical-only tentpole release – Disney/Marvel Studios' Black Widow, currently dated for May 7.