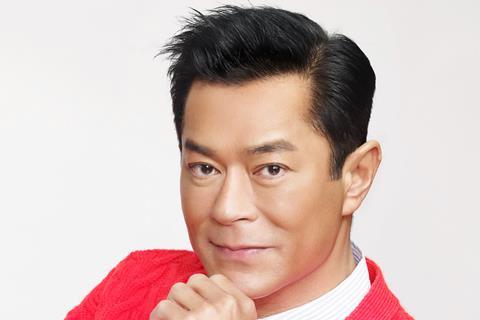 Acclaimed Hong Kong star and producer Louis Koo is set to receive the highest honour bestowed by the New York Asian Film Festival (NYAFF) next month.
Koo will receive the Screen International Extraordinary Star Asia Award for Exceptional Contribution to Asian Cinema at New York's Film at Lincoln Center on July 19.
As one of Hong Kong's biggest stars, Koo has more than 100 credits to his name including sci-fi action thriller Warriors Of Future, which became the highest-grossing Asian film of all time in the territory following its release last August.
But the award will honour his work as a producer and philanthropist, recognising his significant contributions to the Asian film industry.
Koo founded One Cool Group in 2013, which has grown to become a full-service production, distribution and VFX outfit and the biggest local studio in Hong Kong, with more than 300 staff. Warriors Of Future, a $56m feature that was six years in the making with an all-Hong Kong crew, is the latest in a string of successful titles to come out of the studio.
Under Koo's guidance, One Cool is also now one of the most sought-after post-production studios in the region. As an investor, it was one of the backers of Oscar-nominated Netflix animation The Mitchells Vs The Machines, on which Koo was an executive producer.
In April, One Cool launched a new operation in Malaysia to develop Southeast Asian films, with action thriller The Locksmith set as its first feature to be filmed in the country and La Luna as its first Singapore-Malaysia co-production.
The company also has affiliated branches in mainland China, South Korea and Thailand.
The honorary award will also recognise Koo's philanthropy during the Covid-19 pandemic. He is chairman of the Federation of Hong Kong Filmmakers, which set up the Keep Rolling project in 2021 to support original titles during the pandemic. The first productions to come out of the programme, supported by grants of up to HK$4.2m each, are Kwan Man Hin's The Remnant and Lam Sen's The Unforgivable Sin.
Koo was re-elected as chairman of the Federation last week and revealed that the second edition of the programme will aim to support four new projects instead of two, while continuing to enable young filmmakers to showcase their talents.
As an actor, Koo's recent credits include G Storm, Anita and upcoming action drama Twilight Of The Warriors: Walled In.
At NYAFF, Koo is set to introduce the North America premiere of Cheuk Wan-chi's Vital Signs, in which he stars as a veteran ambulance driver.
"It is hard to overstate the importance, or even, centrality of Mr. Koo's role in taking Hong Kong cinema into the future," said Samuel Jamier, executive director of NYAFF. "As a producer and the founder of the One Cool Group, he has kept the place of Hong Kong as a hub of creativity and commercial filmmaking, investing in an incredible span of movies, from sci-fi blockbuster Warriors Of Future to more delicate dramas placing the spotlight on the extraordinary lives of ordinary people.
"This combination of artistic devotion and business acumen, in front of and behind the camera, is awe-inspiring. We're incredibly proud and honoured to welcome Mr. Koo, truly a living legend, a beacon for Asian films and an inspiration to us all, who love film."
The 22nd NYAFF runs July 14-30 at Film at Lincoln Center.