Poor box office performance of English-language slate, including Miss Sloane and The Circle, to blame.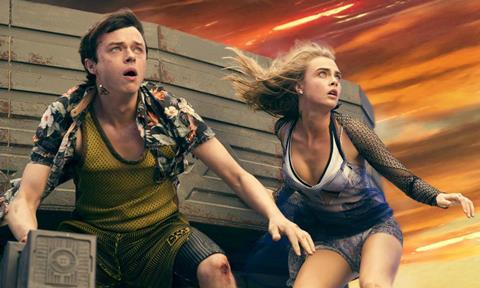 Luc Besson's mini-major EuropaCorp has posted a company record losses of $136m (€119.9m) for the 2016-17 financial year.
In a statement released in Paris on Wednesday morning (July 28), the company said consolidated revenue rose 3% to $171m (€151.7m) but net operating cash flows had fallen dramatically to $2.7m (€2.4m) for 2016-17, down from $92m (€81m) in the previous financial year.
The slight increase in consolidated revenue had been driven by foreign sales and an increase in SVOD and TV sales to the US, EuropaCorp said.
EuropaCorp had already officially announced in February that the company would post losses in 2016-17 that were "substantially higher" than losses in previous financial years. The company did not give further details but local media and entertainment analysts suggested a figure of around €35m ($39m).
The company said the losses were due mainly to the poor box office performance of its English-language slate – including titles such as 9 Lives, Shut In, Miss Sloane and The Circle.
They are also a hangover from EuropaCorp's attempt to set up its own distribution operation in the US under the RED banner in 2015, which hit problems after its partner in the venture, Relativity Media, filed for bankruptcy just as it was launching operationally.
The company said the "disappointing box office revenues" had failed to offset $113m (€100m) worth of distribution costs linked to supporting wide releases in the US.
"In response to this significant underperformance, the company has made dramatic changes to its US distribution strategy, downsizing distribution and marketing overhead and entering into a multi-year agreement for STX Motion Pictures Group to provide theatrical releasing and distribution services for future releases," said EuropaCorp, referring to a deal done in January.
In other measures, the company said it had also restructured its first and second lien debts, raising $68m (€60m) in equity from FF Motion Invest, a subsidiary of its long-time Chinese collaborator Fundamental Films, and sold its French multiplex activities to Cinemas Gaumont-Pathé for more than $22m (€20m).
Return to action and sci-fi
Unveiling its longer-term strategy, the company added that it was re-focusing its development and production slate to concentrate on its core strengths of action and sci-fi genres with a greater emphasis on productions written and directed by Besson.
Valerian launch
The announcement of the bigger than expected losses comes less than a month before the worldwide theatrical launch of Besson's $200m sci-fi extravaganza Valerian And The City Of A Thousand Planets, kicking off with release in the US on July 21.
Besson has dismissed suggestions, however, that the box office performance of this ambitious work will make or break EuropaCorp.
Speaking to Screen International earlier this month, he said the film's budget had been 96% covered by pre-sales.
"The risk to EuropaCorp is 4% of the budget so there's no actual financial risk. The risk for the company is more one of notoriety. If the film is a big flop, we'll lose credibility for making these sorts of films. The risk is not financial, but rather human," he said.
Besson's long-goal for Valerian is that it is successful enough to be spun into a multi-picture franchise, alongside other EuropaCorp franchises like Taxi and Taken, which the company has successfully continued in feature film and TV series formats.
Upcoming features
Other upcoming titles on EuropaCorp's current slate include six French-language titles: Fabrice Eboué's comedy Coexist, Benoît Jacquot's Isabelle Huppert-starring thriller Eva, Olivier Marchal's corporate fraud drama Carbon, actor Samuel Jouy's debut feature Sparring, starring Mathieu Kassovitz as a failed boxer, and Jean-Pierre Améris's comedy I Feel Better about a man looking for a remedy for his chronic back pain.
EuropaCorp is also gearing up for the shoot of Taxi 5 this July to be directed by popular French comic actor Franck Gastambide, who will also co-star alongside Malik Bentalha.
The company said it had also acquired French distribution rights for David Lowery's The Old Man And The Gun, starring Robert Redford and Casey Affleck, which is currently in post-production.
Read more:
Luc Besson talks 'Valerian', the biggest cinema gamble of 2017