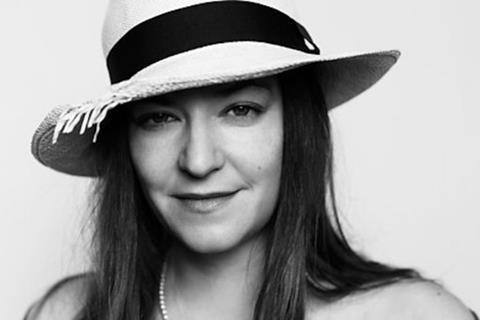 Scottish director Lynne Ramsay is hoping to shoot Margaret Atwood adaptation Stone Mattress later this year, as one of several film projects on which she has provided updates.
Speaking to Screen in Doha, where she is attending the Qumra meeting as a master, Ramsay said that she is "hoping this year" for the film's shoot dates.
"It's such a challenge, that film because it's a boat in the Arctic – it [needs] all the elements aligning," said Ramsay of the film, which is an adaptation of a short story from Atwood's 2014 collection of the same name, about a woman who goes on a cruise in frozen region and encounters a man who raped her 50 years ago. Julianne Moore and Sandra Oh will star.
"I'm going to shoot it soon, but it's still to be confirmed," said Ramsay. "With boats, it's a logistical issue. I'll never make a film in a boat again!"
She also updated on Polaris, which will reunite the director with her You Were Never Really Here star Joaquin Phoenix, plus his partner Rooney Mara. "It was a project we've been wanting for a long time – it's an original script and I'm really excited about it," said Ramsay. "They've got a lot of things going on, but it was originally for those two." Pushed on what the film will be about, Ramsay laughed, "I'll just wait to show you."
She is also set to direct Die, My Love, an adaptation of Ariana Harwicz's novel, which Jennifer Lawrence will star in and produce through her Excellent Cadaver banner. "It's something I'm working on. It's super interesting material and really bold," said Ramsay. "I'm really excited by [it]. I love writing as well, so I'm kind of getting into that right now. There's a beautiful simplicity with Die, My Love that I really liked; it's simpler than a cruise." No other partners are currently attached.
A long-gestating film to which Ramsay is also attached is an adaptation of Herman Melville's classic novel Moby Dick. That won't be soon, but the project is not dead in the water, Ramsay confirmed. "That's a budget thing," said the director. "There were loads of great ideas that came up with that, but over time something takes you this way or that way; I suppose you always have this bank of projects that are bubbling away in your mind."
Ramsay also touched on her friendship with US actor Ezra Miller, who she gave their breakthrough role in 2011 feature We Need To Talk About Kevin. Miller, who defines themself as non-binary and goes by they/them pronouns, has been involved in several well-publicised incidents in recent years, having been accused of disorderly conduct, assault and burglary, and arrested on more than one occasion.
"Ezra's someone that will always be special to me," said Ramsay, who said that she is still in contact with the actor. "I saw them when I was in Glasgow for a while. I've worked with actors where we've always maintained the relationship afterwards. It's intense making a movie – when it's something you're so into, those relationships are for life in the end."
Masterclass
Earlier in the day Ramsay gave a talk in her role as Qumra master, tracing her path from early shorts including Gasman, through her four features to date.
Ramsay recalled that she "hated" studying at the National Film and Television School at first – "I'd never made a film and everyone there had made a movie, I felt so out of my depth."
She found her feet through her love of photography. "I could make a really nice frame, but I had no idea how to move a camera," recalled the director. "No-one wanted to work with me because I would frame people's faces cut in half. It made sense to me as a photographer." Ramsay then recalled showing her early shorts to a Hollywood producer, who asked "did the camera slip?", because actors were so often only partly in the frame.
The director remembered filing a 75-page treatment to BBC Scotland for her debut feature Ratcatcher – "I think they expected 10" – and said that the film came about partly through "being a young, new filmmaker at a good time in the UK – people were taking a gamble."
This fortune continued with second feature Morvern Callar, which Ramsay described as "an experimental film".
"The second film is the most difficult, because people want you to make what you've just made," she said. "And I never want to make what I've just made, I want to challenge myself."
The director addressed the issue of working on projects that don't come to fruition. She was attached to adapt Alice Sebold's book The Lovely Bones in 2001, having read the manuscript prior to publication; but ultimately stepped away in 2004 from the film, which was eventually directed by Peter Jackson.
"If you make it different, people are going to be disappointed," said the director of the challenges of adapting best-selling books to screen. "The ones that got away, they can be painful; but I've learned. Prep's like being a chef – once you prep something, it's a bit of the battle."
Qumra continues tomorrow with a masterclass by UK producer David Parfitt; the Qatari event runs in-person until March 15, and online from March 19-21.