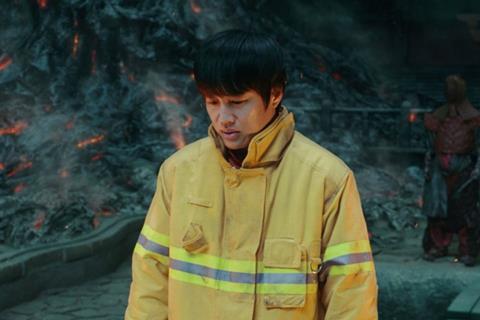 M-Line Distribution has become South Korea's first company to launch sales on VR films with a slate led by local powerhouse Dexter Studios' titles such as Along With The Gods VR, Follow The White Rabbit and Help Me. The last two films are screening in the Marche du Film's Next VR showcase.
Coupling VR with motion simulation chairs, fantasy "VR rider experience" Along With The Gods VR is based on the blockbuster hit Along With The Gods: The Two Worlds which clocked up 14.4 million admissions locally this year.
The four-minute VR film is being directed by Jin Jong-hyun, who was VFX supervisor on the original feature as well as the hit historical dramatisation 1987: When The Day Comes.
Starring Jung Da Bin, fantasy adventure drama Follow The White Rabbit is directed by Chuck Chae, who previously was 3D producer on films such as Tsui Hark's Young Detective Dee: Rise of the Sea Dragon and Kim Yong-hwa's Mr Go, as well as director on the VR fantasy adventure short film This Is My Army.
Adapted from the eponymous web-based comic series by DEY which is running on top Korean portal site Naver, VR short Help Me is directed by Yoo Tae-kyung. The two-part series with five minutes per episode is being dubbed a "VRtoon" by M-Line and Dexter.