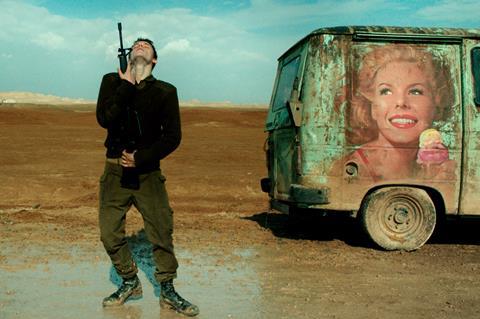 The programme for the 2nd International Film Festival and Awards Macao (IFFAM) has been announced.
The festival, which runs 8-14 December, will open with the Hong Kong/Macao premiere of Paddington 2.
This year's competition strand is exclusively open to films by first or second time directors, with a $60,000 prize being awarded to the best feature.
Among the competition titles are Michael Pearce's TIFF title Beast, Xavier Legrand's Custody, Foxtrot by Samuel Maoz and Wrath Of Silence by Xin Yukun.
The other competition titles are: Borg McEnroe by Januz Metz, Hunting Season by Natalia Garagiola, My Pure Land by Sarmad Masud, The Cakemaker by Ofir Raul Grazier, The Hungry by Bornila Chatterjee and Three Peaks by Jan Zabeil.
The winner will be selected by a jury including director Laurent Cantet (jury president), Jessica Hausner (director), Lawrence Osborne (novelist), Joan Chen (actress/director) and Royston Tan (director).
The out-of-competition screenings include the Asian premiere of Saul Dibb's Journey's End, Netflix original Okja, showing on the big screen for the first time in the region, and Pen-ek Ratanaruang's Samui Song.
A best of festivals strand will comprise ten award winning films from major 2017 film festivals, including Call Me By Your Name, The Florida Project, Angels Wear White and Sweet Country.
Bernardo Bertolucci's The Last Emperor will feature as a special presentation to mark its 30th anniversary. Venice Film Festival Golden Lion winner The Shape Of Water is another special presentation.
The festival will also host the international premiere of The Last Recipe by Yôjirô Takita (director of the Academy Award-winning Departures).
Directors for this year's Crossfire strand, featuring genre films selected by filmmakers from the east and west, include Shekhar Kapur, Im Sang-soo, Pen-Ek Ratanaruang, Guillermo Del Toro, Martin Koolhoven and Ivan Sen.
Artistic Director Mike Goodridge, who joined the event this year, said: "From our outstanding crowd pleasing opening night film Paddington 2 to the exciting competition line-up of first and second features, our thrilling galas and special presentations and our best of festival panorama, I believe we are showcasing the very best films of the year to the people here. I can't wait for the filmmakers to come and present their films in Macao."