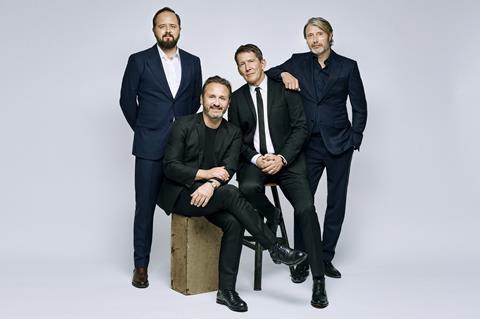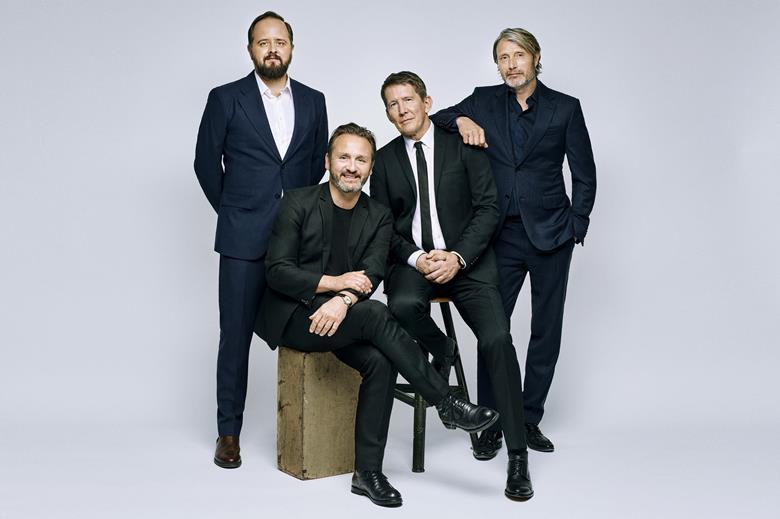 Thomas Vinterberg is reuniting with several key collaborators from his acclaimed 2012 drama The Hunt for new project Druk (the international title is yet to be confirmed) now shooting in Denmark.
He reteams with scriptwriter Tobias Lindholm as well as actors Mads Mikkelsen, Thomas Bo Larsen, Lars Ranthe and Susse Wold.
The other major role in Druk is played by Magnus Millang, who has previously acted in Vinterberg's Kursk (2018) and The Commune (2016). The cast also includes Maria Bonnevie and Helene Reingaard Neumann.
The Danish-language film, budgeted at $5m (Euros 4.5m), started shooting on May 1 and after a short break has now resumed and will continue until July. The film is shooting in Copenhagen, northern Zealand and in Västra Gotäland, Sweden.
TrustNordisk handles sales.
The story follows a group of high school teachers, inspired by a theory that modest intoxication would open our minds to the world around us, embark on an experiment to uphold a constant level of intoxication throughout the workday. The experiment progresses for some but derails for others.
Vinterberg has been mulling over the idea for the film for several years and first spoke about it to Screen back in 2013.
Susan Wendt, managing director of TrustNordisk, added, "Druk has a captivating script with a highly relevant yet thought-provoking story that most people can relate to."
Sisse Graum Jørgensen and Kasper Dissing produce for Zentropa Entertainments3 in co-production with Film i Väst, Zentropa Sweden, Topkapi Films and Zentropa Netherlands with support from Danish Film Institute, TV 2 DENMARK, Eurimages, the Netherlands Film Fund, Svenska Filminstitutet, the Netherlands Film Production Incentive and MEDIA.
Nordisk has Nordic rights and plans to release in Denmark in autumn 2020.