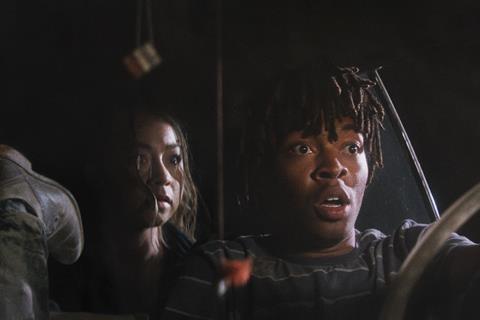 Magnolia Pictures genre arm Magnet Releasing has acquired North American rights to Sundance action comedy First Date.
The film, which had its world premiere in the NEXT section of this year's Sundance festival, is the feature debut of writing and directing team Manuel Crosby and Darren Knapp. Tyson Brown stars as a shy teen whose first date with a longtime crush is interrupted by a series of mishaps.
Magnet is planning to release the film, produced for Visit Films by Crosby, Knapp, Brandon Kraus, Lucky McKee and Charles Horak, sometime this year.
Crosby and Knapp commented: "We are extremely thrilled to be partnering with Magnolia Pictures and Magnet Releasing for our release. It's a dream come true for us to be working with a company that truly fosters and supports independent filmmakers. Thank you so much, Eamonn and the whole crew- we can't wait for audiences to see the movie!"
Magnolia president Eamonn Bowles said: "Manuel Crosby and Darren Knapp have managed the rare feat of bringing a fresh take to both the action and comedy genres. First Date is sure to be the first film of many for this talented duo."