EXCLUSIVE: Buyers respond to comedic titles.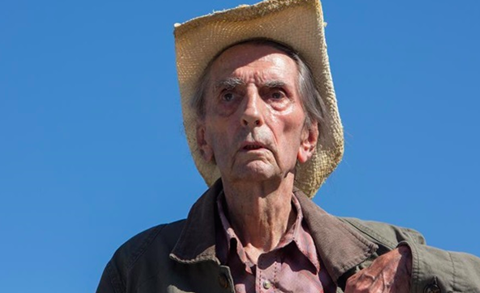 Magnolia Pictures International returns from the Croisette having enjoyed a roaring trade on comedic drama Lucky starring Harry Dean Stanton (pictured) and coming-of-age tale Permanent.
John Caroll Lynch's directorial debut Lucky premiered at SXSW and centres on a 90-year-old atheist's unexpected journey towards enlightenment. David Lynch, Ron Livingston, Ed Begley Jr, and Tom Skerritt also star.
Deals closed in the UK (The Works), France (KMBO), Benelux (De Filmfreak), Italy (Wanted Cinema), Scandinavia (Njutafilms), the Middle East (Front Row), Spain (Avalon), Portugal (Alambique), Turkey (Filmarti), and China (Beijing Hugoeast Media).
Sales are understood to be imminent in Eastern Europe, Japan and several other territories. Films We Like previously acquired Lucky for Canada and Magnolia Pictures plans an autumn theatrical release in the US.
Permanent is a 1980s-set coming-of-age comedy starring Patricia Arquette and Rainn Wilson as hapless parents of a teenager who desperately wants to get a perm to fit in at school.
Films We Like acquired rights for Canada, Bir Films for Turkey, Front Row for the Middle East, and Beijing Hugoeast Media for China.
Magnolia sister company 2929 Productions produced Permanent in partnership with Park Pictures and Washington Square Films.
Magnolia head of worldwide sales Scott Veltri and director of international sales Lorna Lee Sagebiel-Torres licensed rights to both titles.