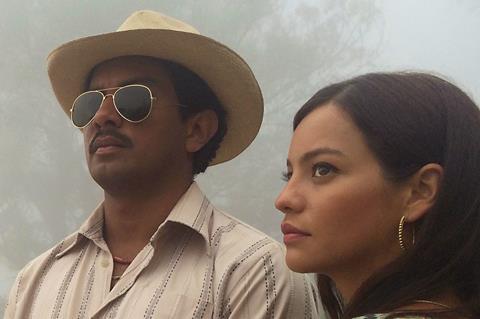 Buyers have been snapping up buzzy Cannes Directors' Fortnight opener Birds Of Passage from Ciro Guerra and Cristina Gallego, with Films Boutique reporting a slew of key territory deals here.
The Berlin-based sales agent has licensed rights in: France (Diaphana), the UK (Curzon), Germany and Austria (MFA), Italy (Academy Two), Spain (Bteam Pictures), Benelux (September Film), Portugal (Alambique), Poland (Against Gravity), Switzerland (Trigon), and China (DDDream).
Australia, Asia, Scandinavia, Brazil and Argentina remain in negotiation.
The Orchard holds North American rights to the drama about the origins of the drug trade in Colombia, Guerra's follow-up to his Cannes 2015 Directors' Fortnight selection and foreign langauge Oscar nominee Embrace Of The Serpent.
Natalia Reyes, who will play the lead in James Cameron's Terminator reboot, stars alongside José Acosta, Carmina Martinez, and Jhon Narvaez.