The lawyer of the journalist and Oscar-winning filmmaker has filed a response challenging the U.S. Army's efforts to force his client to hand over research materials.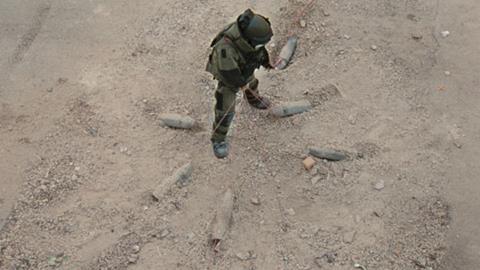 Jean-Paul Jassy lodged papers with a Los Angeles federal court on Monday arguing that the Department of Justice (DoJ) and the military were attempting to subvert justice and federal guidelines by forcing Boal into a military court.
The government has subpoenaed Boal, the Oscar-winning writer and producer of The Hurt Locker, to hand over his taped interviews with Bowe Bergdahl, the Army deserter who faces a court martial.
However Boal and his attorney argue these efforts violate First Amendment rights to protect the material, gathered while Boal was researching his Serial podcast.
In Monday's filing Jassy wrote: "Despite the DOJ's effort to block Mr. Boal's right to have the case heard in a Federal court, it has never denied his First Amendment rights, which plainly and unashamedly violates its own policy against subpoenas of this nature.
"This is an unprecedented effort by an individual military prosecutor to overreach and intrude into a civilian reporter's life.

"There are ample precedents for Federal courts protecting private citizens' rights. We are assured that the weight of the law, as well as straightforward morality is on our side."
Boal filed a lawsuit in July against president Barack Obama and senior members of the US government and military after they subpoenaed him in connection with the tapes.
After Boal's initial action, a group led by the Reporters Committee for Freedom Of The Press filed an amicus brief in his support.