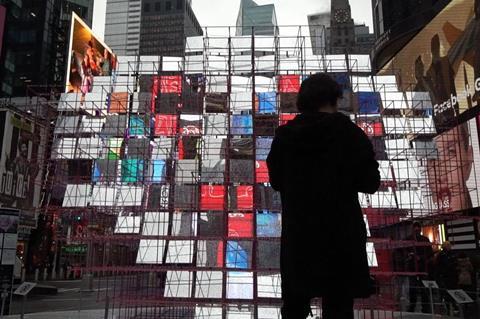 Mark Cousins' documentary The Story Of Film: A New Generation has scored sales deals for territories including North America, through UK-based sales agency Dogwoof.
The film has sold to North America (Music Box Films), Italy (I Wonder), Spain (Avalon), Japan (Twin) and China (DDDream). Discussions are in advanced stages for Australia, Germany, France and Benelux.
The film had its world premiere as a Special Presentation on day one of Cannes Film Festival last month.
A follow-up to Cousins' 2011 The Story Of Film: An Odyssey, the documentary covers filmmaking from 2010 to 2021, taking in cinematic innovation up to and including the pandemic period. Featured works include Joker, Frozen, Parasite, Black Panther and Lover's Rock.
The film is written and directed by Cousins, and produced by John Archer for Hopscotch Films.
The project marks the fifth collaboration between Dogwoof and Cousins. Dogwoof was the UK distributor for The First Movie (2011) and A Story Of Children And Film (2013); sales agents and UK distributor for The Eyes Of Orson Welles (2018); and sales agent for his 14-hour project Women Make Film (2019).