Festival also taps Sarah Sharkey as its new managing director.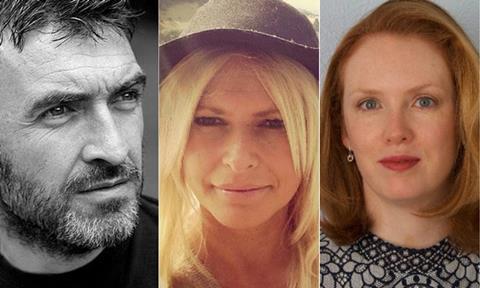 The Audi Dublin International Film Festival (ADIFF) has made three new hires.
Irish actor and writer Mark O'Halloran (above, left) and long-standing film publicist and communications professional Suzanne Noble (above, centre), who is head of UK publicity and corporate communications at Studiocanal, will join the fest's board of directors.
Sarah Sharkey (above, right), who previously served as the ADIFF's sponsorship manager, will bring two decades of experience in senior roles in the film, finance and advertising industries to her new role as ADIFF managing director.
"I'm delighted to be welcoming such highly regarded professionals to the festival's board," commented Gaby Smyth, chairman of the board of directors of ADIFF. "Both Suzanne Noble and Mark O'Halloran bring creative vision and vast experience from the international film industry.
"I'm also thrilled that we were able to find someone of the calibre of Sarah Sharkey as managing director. Sarah has done tremendous work for the festival as sponsorship manager and brings significant senior experience from both the cultural and corporate world."
The festival has also moved to a new office in The Digital Hub, Dublin.
The ADIFF is set to return from February 22 - March 4, 2018.