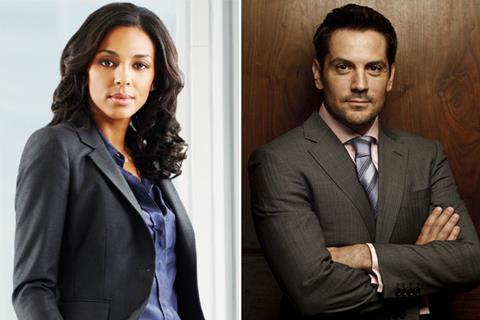 The UK's Marsha Thomason has signed to star in Gary Young's action thriller Stolen which is set to start shooting in the UK and South Africa in January 2020.
Thomason, who has appeared in US TV series including Fox's White Collar, FX's Better Things and ABC's The Good Doctor, will play an ex-military officer and single mother who runs a private security business and is drawn into the investigation in to her daughter's involvement in a fatal shooting while on holiday in South Africa.
US actor Michael Landes will co-star, with Femi Oyeniran, Shantelle Rochester and Clare Anyiam-Osigwe.
Stolen is a UK-South Africa co-production between the Rochester's London-based Ida Rose and Johannesburg-based Ants Multimedia.
Jezz Vernon, the former managing director of UK distributor Metrodome Pictures, is executive producing the project.
Rochester previously produced Young's directorial debut Two Graves, which starred Cathy Tyson, Katie Jarvis and Dave Johns, which was acquired by Netflix.
The film is being backed by South Africa's Kwazulu-Natal Film Commission, with further support from the Industrial Development Corporation in South Africa and private UK and South African investment.