Thor: Ragnarok and Alien sequel will shoot in Australia, receiving $34 million in government funding.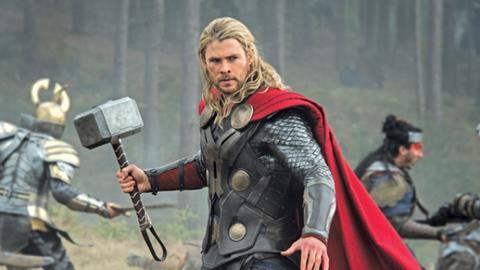 Tha Australian government will provide $34 million towards two major productions next year: Marvel's Thor: Ragnarok and Twentieth Century Fox's currently untitled Alien sequel.
In a statement, Australia's foreign minister Julie Bishop claimed that the two films will "bring more than $300m AUD [$217m] US in offshore investment to Australia's economy [and] provide over 3,000 jobs".
Speaking at a press announcement, Bishop stated that recent trips made to Los Angeles and New York - including meetings with Disney, Marvel, 20th Century Fox, Warner Borthers, Village Roadshow and NBCUniversal - had secured the projects.
The country's communications and arts minister Mitch Fifield added that the funds were a chance to "highlight Australia as a place to film and do business, it also presents the opportunity for us to showcase Australia".
This year, Disney filmed Pirates Of The Caribbean: Dead Men Tell No Tales in Australia, receiving a government contribution of $15.6m.
Thor: Ragnarok, the third in Marvel's Thor series, will again star Chris Hemsworth as the titular superhero and will be directed by Taika Waititi (What We Do in the Shadows).
Hemsworth appeared by video link at the announcement to voice his excitement about returning home - the actor hails from Melborune - to film the next instalment.
Ridley Scott, who will direct the forthcoming Alien film, also appeared via video link at the announcement.
Previously, the British director took his team on a location scout of Australia in May 2014 as part of Ausfilm's annual Australian Familiarisation program for international filmmakers.
Thor: Ragnarok is currently slated for a November 3 2017 release, while the next entry in the Alien franchise is scheduled for May 30 2017.