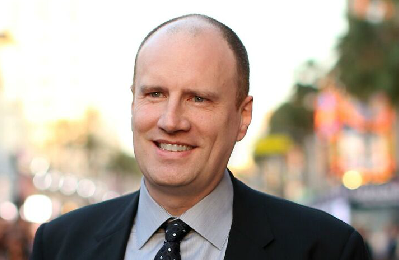 In an awards season that will see a concerted push by Disney and Marvel Studios for Black Panther and Marvel Studios chief Kevin Feige, it emerged on Wednesday (19) that Feige will receive the Albert R. Broccoli Britannia Award for worldwide contribution to entertainment at the 2018 British Academy Britannia Awards.
These are busy times for Marvel Studios, which is understood to be lining up an unspecified number of limited series for Disney's streaming platform that launches in 2019. The series will be based on popular characters from the Marvel Cinematic Universe including Loki and Scarlet Witch, and are expected to star the actors from the original films. Disney and Marvel Studios have not commented on that report.
Feige will receive the Albert R. Broccoli Britannia Award on October 26 at the Beverly Hilton Hotel and joins previously announced honourees Steve McQueen, the Widows director who will receive the John Schlesinger Britannia Award for Excellence in Directing, and The House With A Clock In Its Walls star Cate Blanchett, who will receive the Stanley Kubrick Britannia Award for Excellence in Film.
"Kevin has propelled the Marvel brand to new heights, harnessing the very best international talent, with an unprecedented track record of back-to-back success," said BAFTA Los Angeles chairman Kieran Breen. "We are honoured to recognise him with this year's Albert R. Broccoli Britannia Award for Worldwide Contribution to Entertainment."
Feige has been the driving force behind the phenomenal success of Marvel Studios, which has become a lifeline for theatrical exhibition at a time when the model is coming under sustained attack from streaming services, and scrutiny intensifies over admissions and gross receipts.
This year Avengers: Infinity War grossed more than $2bn worldwide, while Black Panther finished on $1.3bn worldwide. The latter is expected to get a strong Oscar push across multiple categories, one that comes with renewed rigour now that the Academy has pulled its widely reviled 'popular' Oscar category proposal.
All 20 Marvel Studios releases have opened at number one in North America and the films have combined for more than $17bn at the worldwide theatrical box office. Six Marvel Cinematic Universe releases have crossed $1bn worldwide.